Bram Schot was rocketed into his role of Audi CEO last year thanks to the ongoing Dieselgate scandal.
His predecessor Rupert Stadler was arrested in relation to a German investigation into Audi's involvement. Schot was temporary CEO from June and confirmed as the new boss in December. He was previously Audi sales and marketing boss.
On taking the job
"I worked on [a plan for the business] since June because I was not very interested in being official boss or not. You are or you're not. It doesn't matter what's on your business card. So I started [planning] straight away, because otherwise you should not be the temporary boss."
On the changes he's making at Audi
"I found that we had a very, very overloaded cycle plan. The offering was extremely complex. We wanted to have a solution for every requirement of a customer. We have customer centricity but in the end, I think we overdid a little bit. "We have WLTP, EU7, all the requirements in China and so on, so it's very difficult to manage.
I saw cars with 2% take-rate – so I said, 'what's the reason for developing that one?' It's just for a little piece of customer segment. I will not do that anymore. From 2018 to 2019, I took 27% of the complexity out of the product programme in variants and trims.
"I will go further than that. I will not tell you when but I'm really thinking about which models will not have follow-up models. But also the engine choice. Perhaps I could decide to electrify one and not give them diesel or petrol engines anymore.
"I have to invest. Audi has to be really prominent in the future and electrification has to be financed, autonomous driving has to be financed so I cannot afford to be in every country in every customer channel, in every derivative, offering manual gearshifts in cars costing €70,000. So I took out a lot of those choices and everybody is coping with that."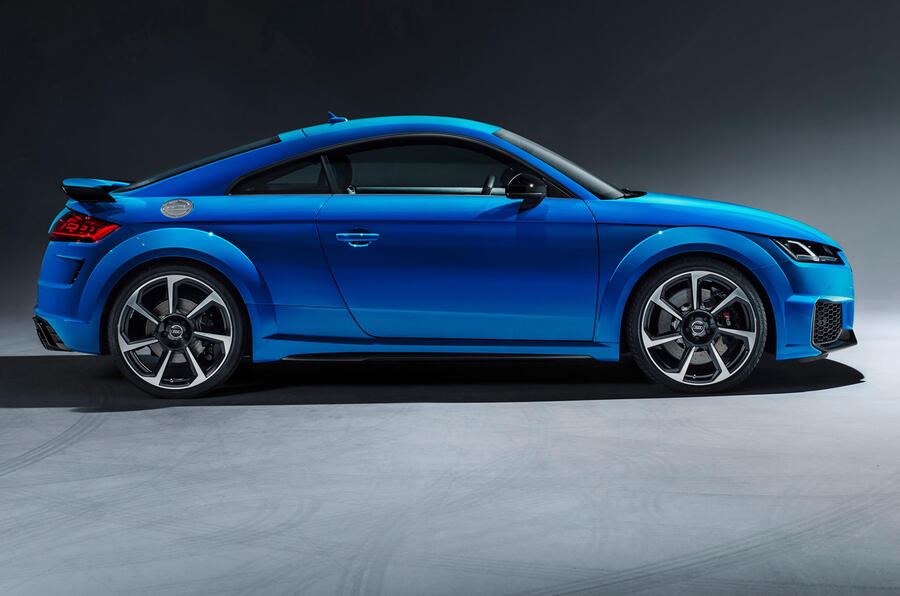 On the future of the TT
"Whether the TT has a future is a very good question. I think there's a future for an icon. If it is to be the TT I have yet to decide, but I would love to have a car like that. This [car] is typical Audi. I will do my utmost to keep the car but in the end, we have to try and find a way to finance future developments. I have some things cooking which could probably replace a TT, and could be the TT of the future."
On autonomous driving
"Autonomous driving will mean standardised technology adopted across the industry and probably not too much opportunity to differentiate the brand. I have to consider how much I want to invest or how much to co-operate with competitors.