Chinese car-making giant Chery has revealed its Europe-bound SUV at the Frankfurt motor show.
Called the Exeed TX, is joins the Tiggo Coupé Concept at the show, which shows the brand's second European-focused model. The models are due in hybrid electric, plug-in hybrid (PHEV) or battery electric (EV) forms.
Chery CEO Anning Chen said: "By the middle of this year we had sold 68,000 plug-in hybrids; by the end of the year we will have sold 80,000 battery powered or plug-in hybrids," he said. "Our plans show that we are prepared to the be the leading OEM where the market requires [this tech] by 2025. The automotive market is changing, customers demand clean, connected and clever products."
The two new SUVs will be the earliest of a family of models to be introduced to the European market. The models will be quickest in plug-in form. Chery claims the PHEV concept model can hit 62mph in 6secs and has a top speed of 124mph. It also quotes a combined fuel economy of 157mpg, according to NEDC tests.
Chery said the battery can be charged to 80% in 30mins and will reach full charge from a domestic 220V supply in four hours - bold claims that would rank the upcoming SUV model alongside electric models from established marques like the Audi e-tron.
Chery's design features typical SUV lines and a streamlined front that's not dissimilar to that of the Land Rover Discovery. The interior gets a high-mounted infotainment screen above climate control switchgear.
The cars are built on what Chery describes as an "all-new, high-quality" platform, although the company doesn't say whether the cars will be premium offerings that compete with the BMW X3 and Mercedes-Benz GLC or rivals to more mass-market SUVs such as the Ford Kuga and Vauxhall Grandland X. Crash safety is also highlighted as up to the standards of European manufacturers.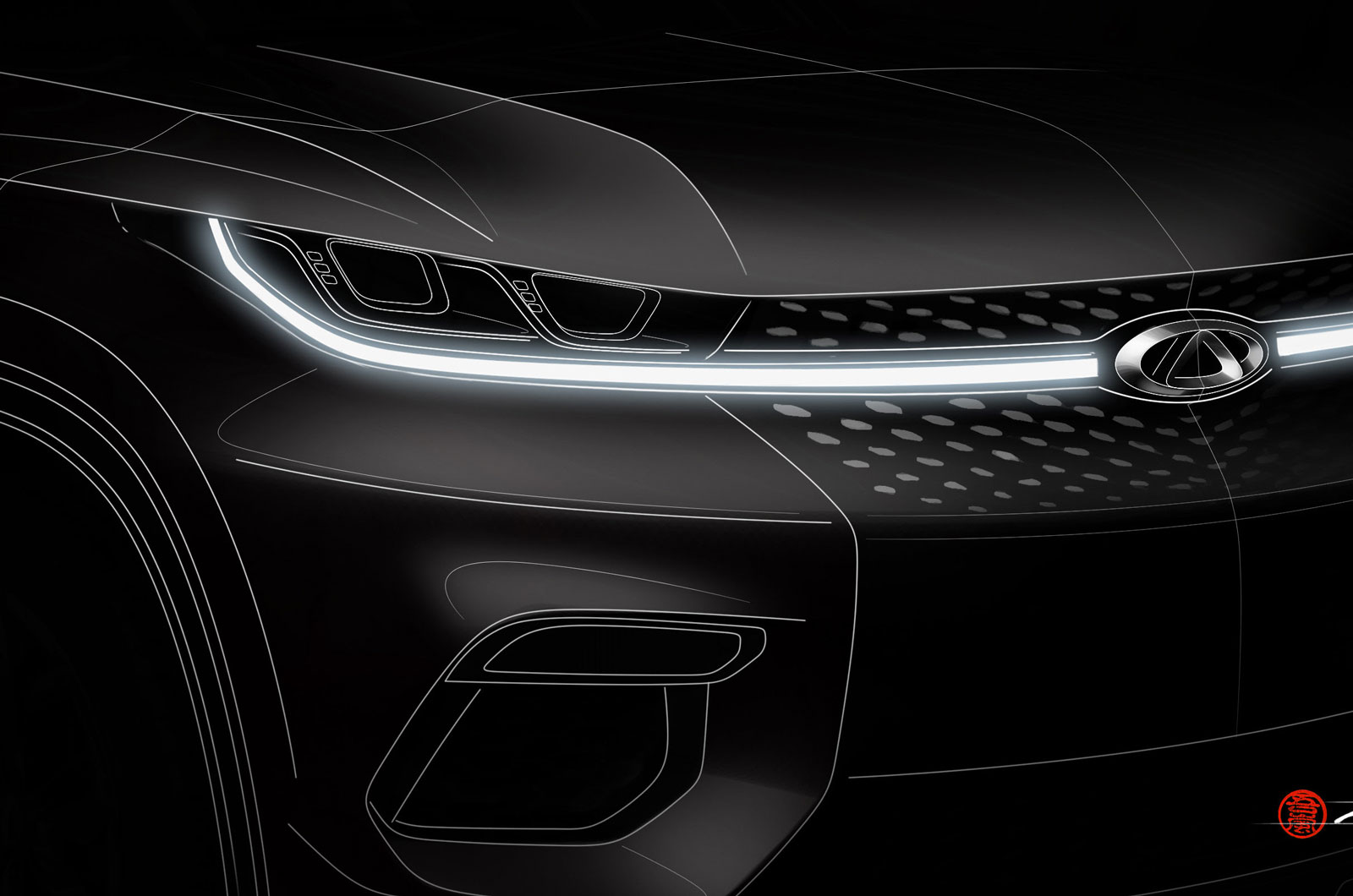 Backing its bold claims for drivetrain performance, Chery has revealed a list of European manufacturers it has partnered with to produce the models. Key names include Bosch for the infotainment (which is comprised of a 10in touchscreen and 7.0in instrument cluster), Continental Automotive for the pairing's electronic architecture and renowned German engineering firm Benteler for the structure.
The markets selected for the as-yet-unnamed brand's entry into Europe have yet to be revealed, but Chery has announced that it will open European design and engineering facilities specifically for the model.
Chery is one of China's largest car producers. It sold more than 700,000 cars in 2016, with 100,000 of those exported internationally. Chery's exports made up almost 30% of China's total car exports last year.