These are the first official pictures of the new Jaguar E-Pace, which will go on sale later this year.
The second SUV to come from Jaguar in as many years will be followed by a third, the all-electric I-Pace, within months.
Poised to rival the BMW X1 and the Audi Q3, the E-Pace is expected to become Jaguar's biggest-selling model and result in the fast-growing firm selling more SUVs than saloon and sports cars combined.
The E-Pace is smaller and more keenly priced than the Jaguar F-Pace. Its design, one of the most expressive in its class, is very distinct from that of the larger F-Pace and will be, along with its dynamic ability, among the car's key selling features.
But despite pushing the styling and dynamics of the E-Pace, Jaguar says the model gives nothing away to its competitors in terms of practicality and usability.
"At Jaguar, we have to do more than anyone else to prove that we're good on the attributes that we weren't in the past," said design chief Ian Callum.
Opinion: Why the Jaguar E-Pace might actually be a game changer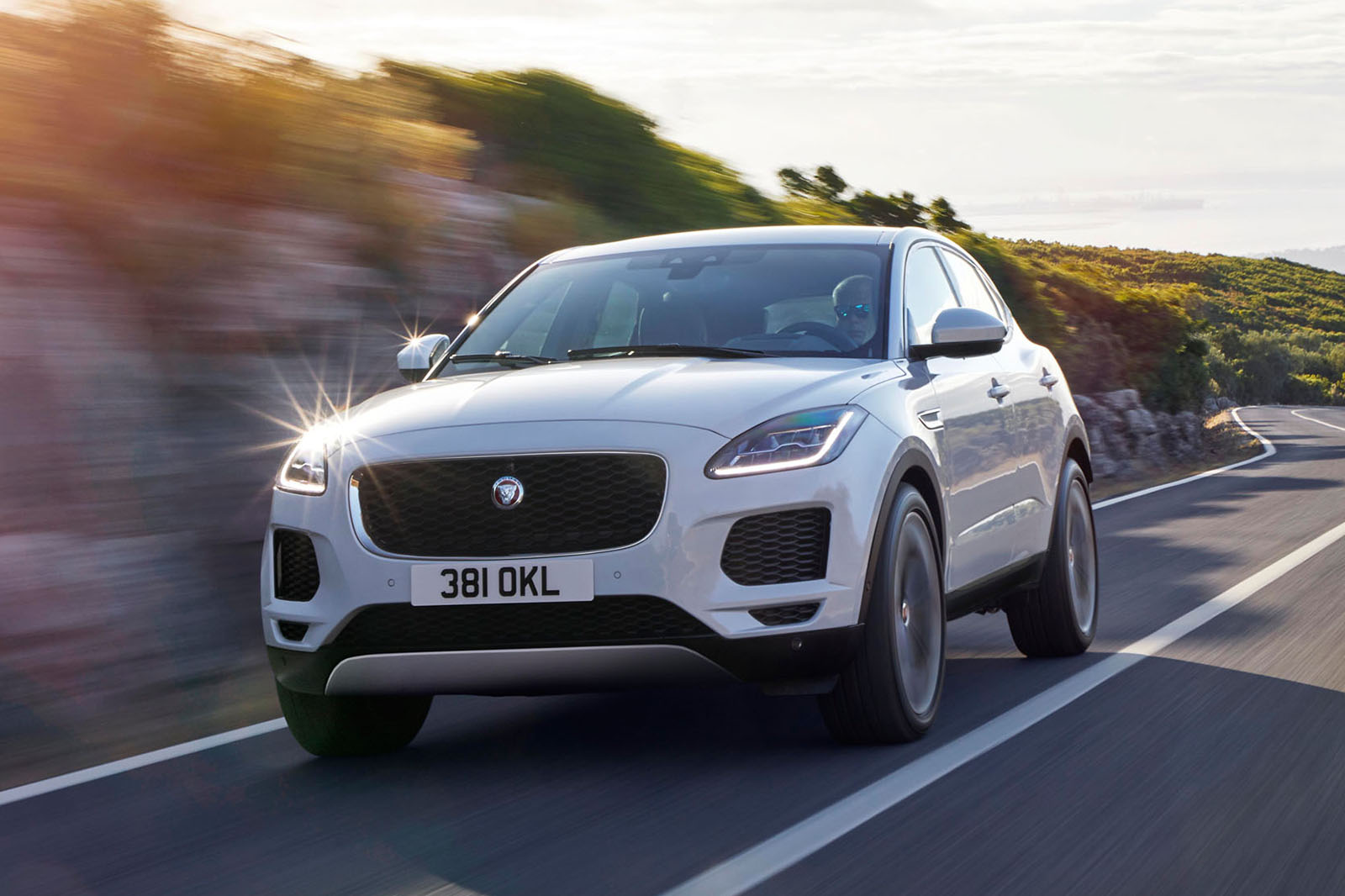 The small SUV is derived from the D8 architecture used to underpin the Land Rover Discovery Sport. However, updates to the on-road dynamics have created what Graham Wilkins, the E-Pace's chief engineer, describes as a "Jaguar version" of the Discovery Sport.
The five-door, five-seater will be built under licence by Magna Steyr in Austria, rather than alongside the other transverse-engined cars in the Jaguar Land Rover range: the Discovery Sport and its Range Rover Evoque sibling.
The plant at Halewood that builds the Land Rover pair is at capacity, with no room to produce the expected six-figure annual production run of the E-Pace.