As head of the PSA Group, which comprises Citroën, DS, Peugeot and Vauxhall/Opel, Carlos Tavares is one of the most powerful figures in the car industry.
Tavares also serves as chairman of the European Automobile Manufacturers Association (ACEA), so his views on a variety of issues have a major impact on the industry.
Autocar caught up with Tavares on a range of topics, including PSA's recent restructure, Vauxhall's turnaround and his thoughts on new, tougher European Union CO2 targets.
There are reports you need to cut 100,000 jobs because of the cost of meeting emission regulations. Is that true?
"This is fake news. But more than 20,000 jobs have been shed over the past three months [across the European car industry].
"Electromobility is costly. When we're faced with significant cost, it leads to increased prices and clean emissions become elitist. We either sell fewer cars or get fined [for missing EU emission targets]. So we have to restructure, or sell at a loss to hit the EU targets."
Why are low-emission cars so expensive?
"The cost of batteries is not competitive. If you push the supply of batteries to Asia, the price goes up. The [EU] rules should coincide with the introduction of a European battery maker. It's not coordinated or planned strategically. Where is the charging network investment? It's not a 360deg approach and there's a lack of rigorous planning. This is serious stuff – the EVs are there and for sale. These are €30,000 (£26,000) vehicles, and there's no decent charging network. This problem is not all about the car makers."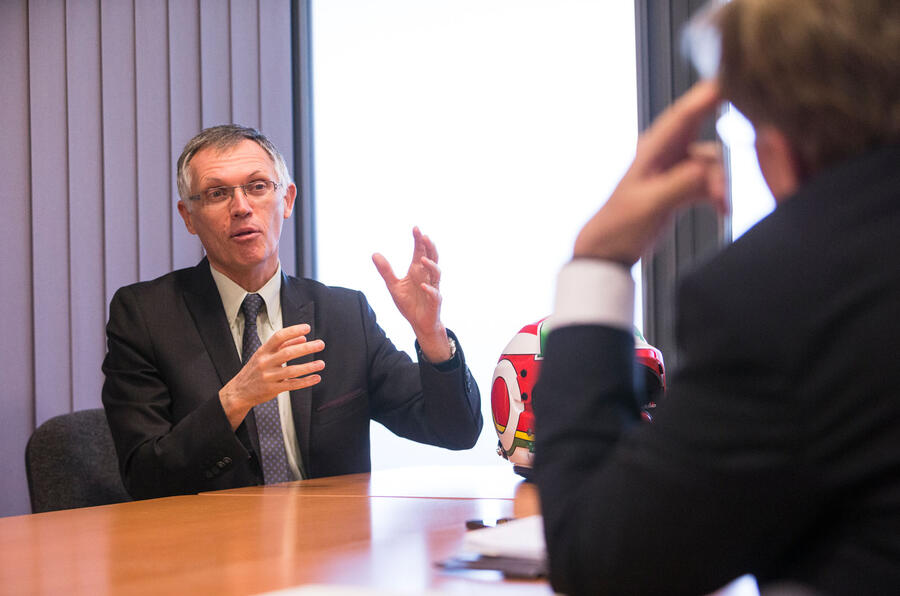 What is your view on the EU emission regulations introduced in October last year, requiring fleet average CO2 emissions to be reduced by 45% from 2020 levels by 2030?
"We are being held hostage by the October vote. An impact study for this doesn't even exist. We need to protect the competitiveness of our industry. At PSA, we will survive and adapt. But when the EU moves in a speedy way, what happens to the ecosystem of partners, suppliers and dealers? If you shift suddenly, something is going to break. People are not aware of the consequences.