The Association of British Insurers (ABI) and vehicle safety expert Thatcham Research are pushing for new autonomous vehicle data laws, allowing insurers to view data after an accident involving a driverless car so they can determine where the blame lies.
Thatcham has proposed that data would be collected by the vehicle and made available to insurers, the emergency services and the vehicle manufacturer. It would reveal whether the car was in autonomous mode or not, how long it had been in its mode, provide a GPS location for the incident and show whether the driver's seat was in use.
These regulations would require data from 30sec before and 15sec after the incident to be saved, to provide a clearer answer as to what happened and which car is to blame, helping to speed up the insurance payout decision process.
Ford works towards driverless car with new autonomous tech
Thatcham Research CEO Peter Shaw said: "Future legislation needs to protect the consumer so that in the event of an accident, responsibility and who pays can be quickly determined.
"Was it driver error or a failure of the automated driving system? This can only happen if their insurer has access to key data about the crash. We would like to see car manufacturers and legislators working together with the insurance industry to develop a framework to make this happen."
The ABI believes the manufacturer should be made to pay for damages if a faulty autonomous car causes an accident. It said this would help to reduce costs to the consumer, bringing premiums down. Volvo has already said it would adopt this approach with its first autonomous vehicles. "If you want to be in that market, you have to take that liability," Volvo CEO HÃ¥kan Samuelsson said.
Autonomous car insurance will be the same as normal policies, says report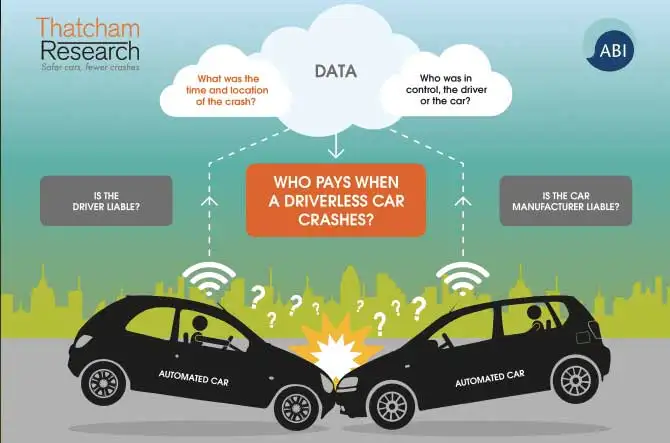 Speaking of the importance data sharing, Shaw said: "It's in everyone's interests to be able to establish the facts quickly and the proposals for standardised data being put forward by UK insurers would achieve this".