Fiat Chrysler Automobiles (FCA) boss Sergio Marchionne has revealed that the firm's five-year plan will see it focus only on the most profitable models.
Marchionne, who is in his final year at the helm, said "following unprofitable roads is not just naive, it's incredibly foolish". During this morning's Capital Markets Day presentation, he is to announce several changes, much of which will be part of plans to cancel FCA's debt, which has shrunk in the first quarter of this year to €1.3 billion (£978 million) when operating profit rose by 5% to €1.6bn (£1.2bn).
"In my first ten years as CEO, reducing that debt has been one of our major objectives," Marchionne said, before making reference to his "well-tied tie" - something he said he'd only wear to a meeting if he cleared debt. "Even though it's an achievement from which we can take pride, it's nothing to brag about. It doesn't make us better than others, it makes us better than before. But moving out of the shadow of debt is a significant step."
Marchionne has hinted at his belief that if his new plan's targets are hit, then FCA can double its pre-tax profits from around £6bn last year to £12bn by 2023, and he raised the prospect of selling off brands if he cannot see a way to make them profitable. The latter scenario, however, is believed to be more likely to affect FCA's components offshoots, such as Magneti Marelli, than its core car brands.
Opinion: What Fiat Chrysler can learn from the Spartans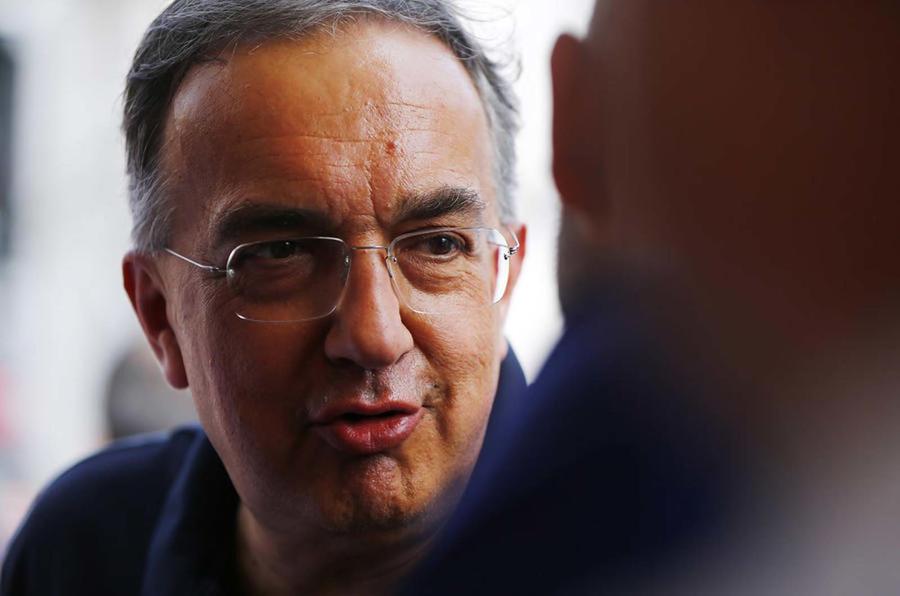 "What you'll see in the next Five Year Plan for FCA carries the same core principles that has guided us over the last five years, and further cements FCA's ability to control its own industry," said Marchionne. "Technology is changing our industry. The challenge for industry leaders is to valance the need to adapt and invest in tech that meets consumer demand without economic waste. Then there are the regulatory challenges of meeting emissions. We're going to play an important role in reducing greenhouse gases overall."