Aston Martin has recorded its fifth consecutive quarter of profit by posting £2.8 million in pre-tax profits in Q1 2018 — although this is half of that achieved in the same period of 2017.
The Gaydon car maker secured its first quarterly profit in a decade last year when the pre-tax figure for Q1 2017 reached £5.9m, following the arrival of the DB11 (above). Aston said this year that it has significantly ramped up product investment from £46m in Q1 2017 to £68m in Q1 2018, helping to explain the reduction.
The same reason can be attributed to the fall in revenue, which totalled £185.4m in Q1 2018 — £2.6m less than in Q1 2017. By contrast, Aston's earnings before tax, depreciation and amortisation were up by 3% to £43.7m.
The results suggest that the firm's return to profit, which started in 2017, has remained, backing claims from company boss Andy Palmer that Aston's "turnaround" is complete.
Deliveries were 240 cars down on Q1 2017, however, with the first three months of 2018 seeing 963 Astons registered. But Aston said the end of production for the previous Vantage, as well as production line changes for its successor (below), the upcoming DBS Superleggera and future Vanquish, help to explain the slower output.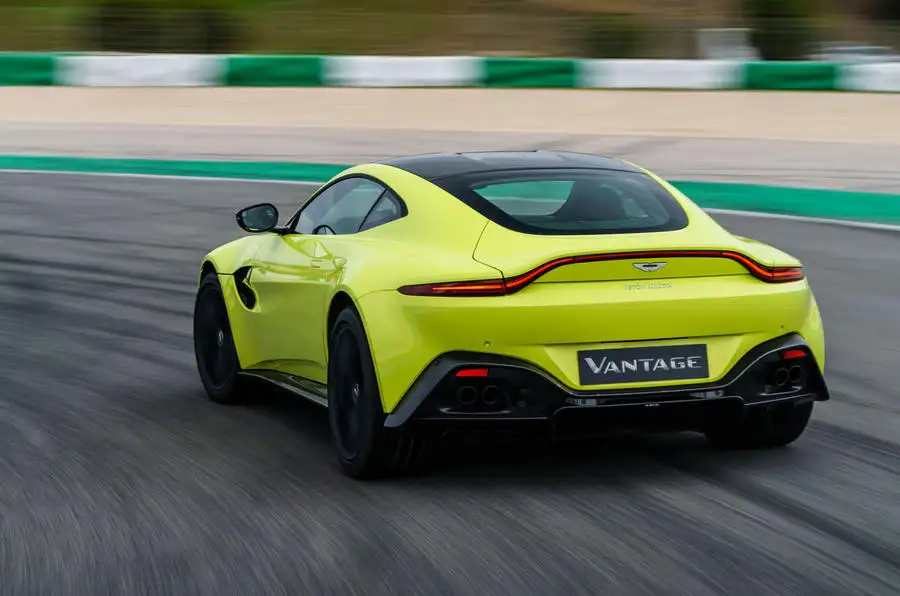 "The order book for 2018 has continued to exceed overall production capacity," the brand said in its release, suggesting pace will pick up when the three aforementioned models enter production. The first new Vantage rolled off the production line this week.
Palmer, who will be competing in the Aston Martin Festival Le Mans support race next month, said of the results: "Aston Martin delivered another quarter of positive pre-tax profit, achieved in a period of significant planned investment in new products and manufacturing facilities. This is a good set of results during a quarter of planned model changeovers, during which orders have continued to grow for our exciting new models."