Why we're running it: Rational brand makes its most rational car to date: a seven-seat family SUV. Can it score what's surely an open goal?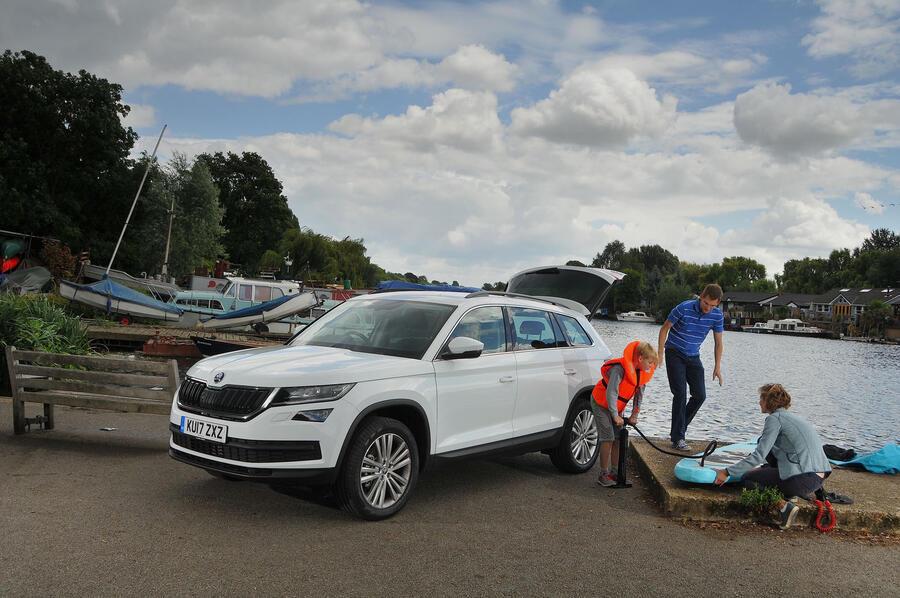 Life with a Skoda Kodiaq: Month 9
Parallel parking a family SUV is a sure way to induce spec regret - 30th May 2018
On the one hand, £550 is a lot of money. It would certainly buy a lot of socks. On the other, in the context of a car that cost £31,615, it is not. And, despite no scrapes or scratches to speak of so far (touch wood), I still wish the money had been spent on a rear-view camera for the Kodiaq.
Why? Well, I would rate my parking ability as average and not a smidgen above (I rarely end up at right angles to my intended space, but sometimes I have to have a couple of goes before I slot in), and I live on the outskirts of London where I am forever bumping up kerbs to parallel park, squeezing into a just-so space or parking up against walls.