With their instant torque from powerful electric motors, EVs should make perfect tow cars for those who like to couple up a caravan or tack on a trailer.
Yet until recently, many battery-powered models weren't rated to tow, a combination of their short ranges being rendered almost useless by the efforts of hauling a heavy load and their already hefty kerb weights resulting in a towing limit so low as to be virtually useless.
Improvements in battery and motor technology, however, have meant that adding a tow bar is no longer an issue, with some even matching traditional petrol and diesel machines for pulling power.
Here we rate the 10 most muscular EV tow cars based on their maximum rated capacity for a braked trailer.
This VW Group trio all sit on the same MEB electrified platform, which features an out-rigger motor driving the rear wheels. The German giant has been a master of spinning different models of the same platform ever since the MK4 VW Golf of the late Nineties, so despite largely identical underpinnings these three are distinct enough in their approach and pricing to attract very different customers. Yet whichever flavour of battery-powered VW-engineered family hatch you go for, you'll get the same 1,200kg maximum towing weight when you opt for the twin motor layout with the largest 77kWh battery in the either the 295bhp Audi e-tron 50 quattro, the 261bhp Skoda Enyaq iV 80x or the 295bhp VW ID4 GTX. A pop-out towbar is optional on all models, and can be factory or dealer fitted. Lesser powered, rear-wheel drive versions of these machines have a lower 1,000kg limit.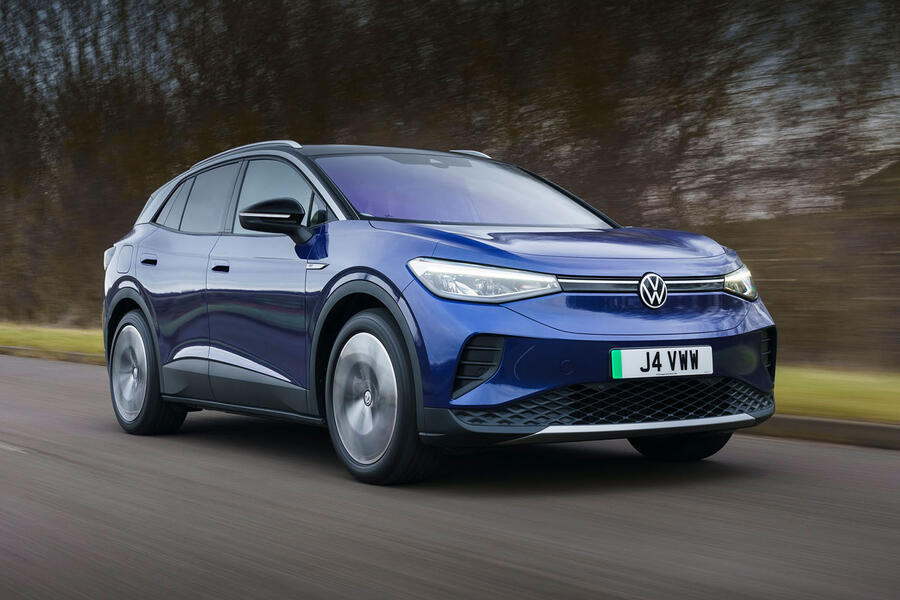 Swedish brand Polestar turned on the style when it launched its first electric car last year, but beneath the bang-on-trend crossover-coupé lines is a seriously capable tow car. Regardless of whether you opt for the entry-level single motor model or the 402bhp four-wheel drive flagship, the 2 can haul up to 1500kg, which is enough for a six-berth caravan, if that's your thing. At around £1000 for its purchase and installation, the 2's tow bar isn't the cheapest, but its ability to haul hefty loads, unlike many EVs, makes this a worthwhile addition. Crucially, when you're not hitched up, this distinctive five-door hatchback is actually a remarkably satisfying steer. Avoid the expensive Performance Pack and its rigid riding Öhlins dampers and the 2 strikes a well-judged balance between crisp handling and cosseting comfort. It goes well, too, and its interior is classy and neatly finished. In Long Range guise, it will travel a useful 335 miles between charges, according to the official WLTP test.