A year has passed since BMW released what it called OS7 – the seventh iteration of its iDrive infotainment system – but the first customers are now being asked to hand over money in order for some services to continue. Owners are now seeing the message: "Your free trial of Apple CarPlay is up. Would you like to renew? Please pay £85 for another year."
We're used to automakers bundling in free infotainment features such as CarPlay and Android Auto, both of which migrate functions from your phone to the car's multimedia system, but manufacturers are now starting to ask customers to pay for the services.
It's the start of a revolution called 'features over the air', which offers the ability to continually upgrade cars remotely with both useful and frivolous software functions.
CarPlay is not free. Apple charges car makers £45 to £90 per car to use it. Then it has to be integrated into the screen, which incurs further costs, all of which are factored into the list or lease price.
BMW owners now have to choose whether or not to pay for it to continue being a feature of their car, alongside add-ons such as a digital 'key' for up to five phones.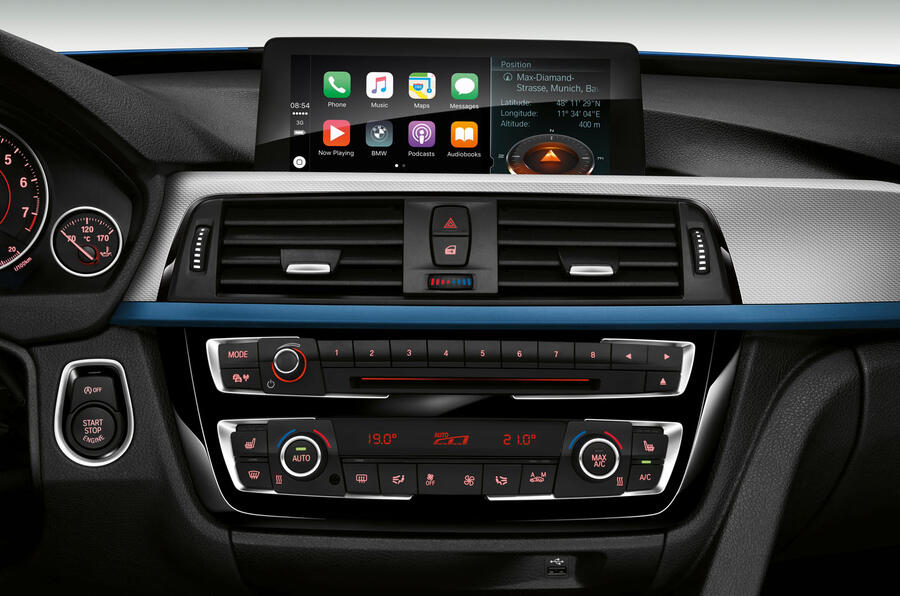 Mercedes-Benz is also charging customers for its new MBUX operating system via the Mercedes Me Store, where CarPlay or Android Auto can be downloaded for a £267 one-off payment.
Audi, meanwhile, has kicked off its over-the-air feature range with the electric Audi E-tron SUV. Launch models are fully loaded, but on future, cheaper versions it will be possible to upgrade after the factory build, even swapping the LED lights to fancier matrix ones.