I'm quite sure that this car has the thrust to completely evacuate any beverage from the cut-glass tumblers rear seat passengers will find in the centre console between them.
The latest Rolls-Royce Rolls-Royce Ghost is very obviously big and heavy, to the tune of 2.5 tonnes, but you will find that ever harder to believe as you stretch its capacious lungs and velvet limbs on sweeping backwoods B-roads.
It got me thinking: the cars that give the greatest pleasure these days are the unexpected ones. The machines where you have a preconception as to what should happen when you set off, only for something to enter from stage left and catch you completely by surprise. The Ghost has it in spades, as does something from the other end of the automotive spectrum: the Kia Soul EV.
Returning to the Rolls briefly. The V12 Ghost will spear 63mph in 4.9sec, easily outpacing the Renault Mégane RS 300; although it's not a standing start that discombobulates so gloriously as the rolling acceleration.
The chance to overtake a dawdling Range Rover looked brief: a half-mile long opportunity unfurling as we round a bend. As I sink the accelerator to its hilt, the Ghost rises from near slumber to launch past with such force that I back off before we're fully past our prey.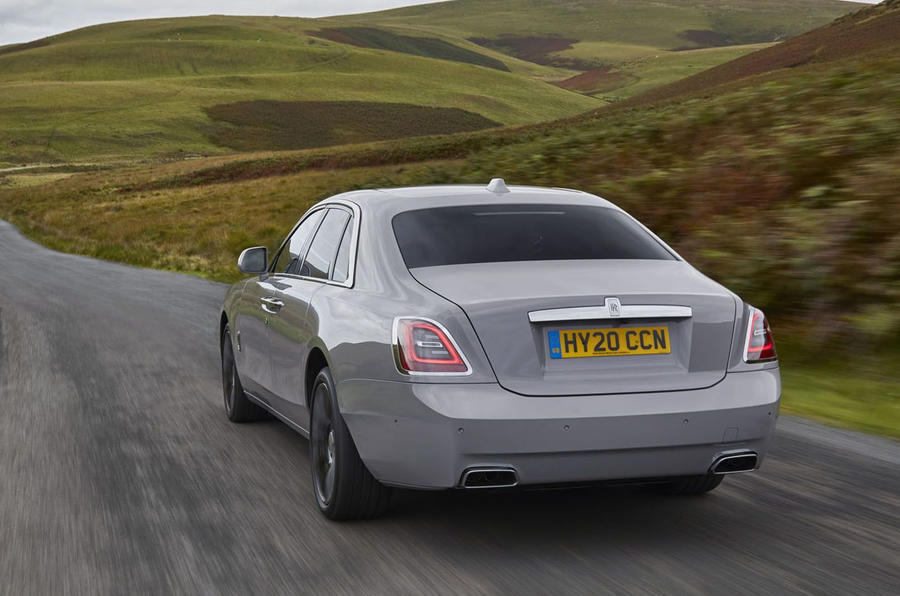 This acceleration was startling, but not as much as experiencing this Rolls in bends, which it consumes with the kind of poise, grip and enthusiasm to tempt you towards an ever-bolder pace. It's not long before you're happily concluding that this is a rather oddball sports saloon with the footprint of a decent garden shed. And in the case of this generously optioned Ghost, said tumblers and cut-glass decanter.