Now, we've all experienced those moments when all you can do is laugh helplessly. But earlier this year I had an unusually good one.
We were staying at my partner's parents' house for the weekend, and a friend of her father's dropped by. Let's call him Malcy, because that's his name. Finding ourselves alone for a moment, Malcy and I got talking and eventually the subject turned to what it is I'm lucky enough to do for a living.
Malcy, it turns out, quite likes cars. So we talked about fast cars, and then old cars, and finally – his preferred subset and, truth be told, mine also – fast, old cars, at which point my new friend became wistful.
"D'you know what the one car I really wanted was?"
"Go on…"
"Three-litre CSL. I cannot put into words how badly I wanted one of those," he said in his faint Lancastrian accent, scrunching up his face to convey 49 years of lust.
"There's one in the garage."
Silence.
Reader, there really was a 1973 3.0-litre CSL in the garage, and we split our sides at the complete ridiculousness of it all.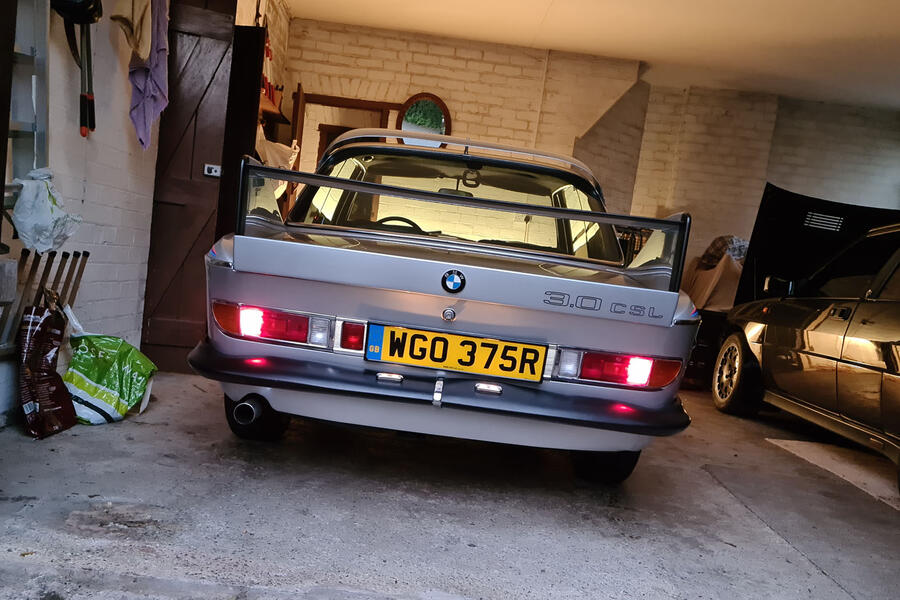 As for how it came to be there… Not all manufacturers take their heritage seriously, but BMW isn't one of them. At its base in Farnborough, the UK operation maintains a fleet of classics, including an E30-generation M3, E34-gen M5, an immaculate E39 M5, and an M3 CSL.