Sir Jim Ratcliffe's rugged new off-roader, the Ineos Grenadier, has appeared for the first time in public, displayed at London's Concours of Elegance alongside the 4x4 icons that inspired its design.
The Grenadier will be parked up next to the collection of historic off-roaders that make up Ineos' own private fleet, including an original Mercedes G-Wagen, a Toyota Land Cruiser FJ40, a Willys Jeep and the earliest known production example of the original Land Series I. 
Ineos designer Toby Ecuyer said: "At the outset of the Grenadier project, we brought some of the great 4x4s of the past into the studio to look closely at what made them so enduring. And now, it's fantastic to see Grenadier in the company of these legends.
"You can see common design traits and proportions, and certainly the same clarity of purpose. I think the Grenadier sits very naturally among these 4x4 icons, and if others agree, then we've achieved our design objective."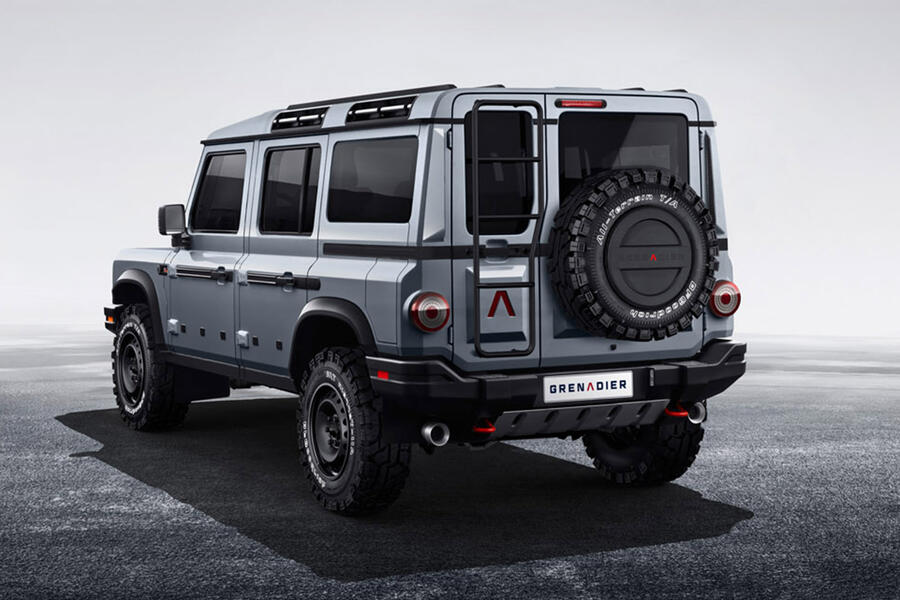 Despite the new car's resemblance to cars like the Defender, the Grenadier is an all-new 4x4 created by a ground-up team and brand, with modern components, a state-of-the-art powertrain and possibly an even more singular purpose than the icon that it seeks to supplant.
Similar in size to the latest Mercedes-Benz G-Class and powered by a modular range of six-cylinder BMW diesel and petrol engines, it's expected to be priced from £40,000 when it hits the market late next year, initially as a five-door station wagon then "soon afterwards" as a four-door pick-up truck. A short-wheelbase car may come after, alongside other versions.
Production will take several years to ramp up for markets around the world, but insiders say it will be profitable at an annual output of about 25,000.
Ratcliffe, founder and majority owner of the £50 billion British petrochemicals group Ineos, is a steadfast devotee of the old Defender. He came up with the idea of building a replacement of his own when Jaguar Land Rover declined to sell him its designs or tooling to continue when production ceased at Solihull after 67 years in January 2016.