Why we're running it: To see if Renault's latest supermini due can unseat the Ford Fiesta as the UK's favourite supermini, petrol or otherwise
=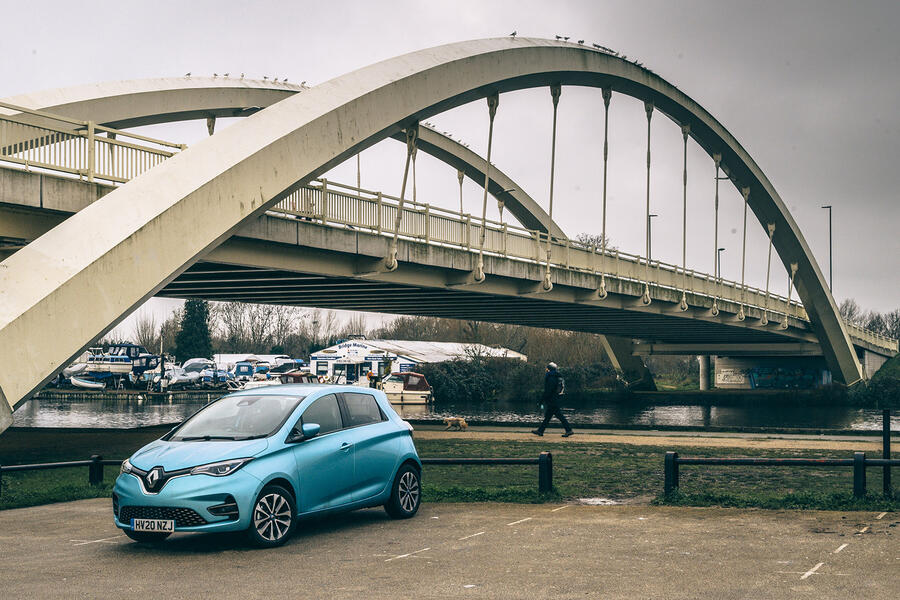 Time for Renault's electric supermini to sign off. Did we prefer batteries to petrol? Or do we miss the Clio even more? - 17 January 2020
It was always going to be a tough gig, taking the place of the new Clio on the Autocar fleet.
The petrol-powered supermini has come on in leaps and bounds over the outgoing model, and it can now legitimately claim to be among the best in class for driver appeal. We had a lot of fun with it. So could Renault's electric alternative hope to compete?
In many ways, it did just that. The Zoe has also evolved rapidly compared with its forebear, and the gap between it and the Clio has never been closer. Interior refinement inparticularhastakenabigstep forward, with a number of shared components including a much- improved infotainment system. It's customisable, colourful and responsive, plus it helps eliminate the fear of missing out when choosing one car over the other.
Compared with other electric rivals, though, the Zoe feels a little out of step. A 200-mile range makes it a more feasible replacement for a petrol hatchback than a Honda E, Mini Electric or Mazda MX-30, but the Honda in particular feels so much more modern, with its giant screens and smart packaging.
The Zoe does have space on its side, providing plenty of room for front and rear passengers – although the latter were just as confused by the stealthy rear door handles as they were with the Clio's. Boot space takes a minor hit, but seats-down stowage is still very respectable for such a compact car. It's the petrol- powered Renault that wins for driver comfort, though, with the Zoe's under-floor batteries forcing an elevated driving position that leaves you feeling more perched on top of, rather than enveloped by, the seat. The clicky-clacky gear selector isn't as satisfying as the Clio's chunkier gearstick, either, and I missed the interaction of the latter's paddle shifters. I wish Renault had taken the same approach as rival manufacturers and given the Zoe a pair of paddles to control brake regeneration, if only for the added driver engagement.
That an electric car felt nippy at city speeds will hardly come as a shock, but it was still reassuring that the Zoe didn't feel sluggish compared with the lighter Clio. At times it even felt a little over-eager, but swapping into the 'B' driving mode adds some extra brake regeneration and balances out a heavy foot. Dynamically, it just wasn't as enjoyable, though, so I never felt the need to go for a drive in the Zoe simply because I could.