We are in a strange place when it comes to the Rover 75. Is it a banger? Is it a classic? Either way, it appears to be hanging on for dear life in the real motoring world. There was a fabulous Reader's Ride in our 22 January issue and, just the other day, reader Steve said he fancied a diesel one. Unsurprisingly, Steve can find only less than brilliant examples as the 75 slips in the netherworld of 27-owner examples with short MOTs. What is really out there, then?
The 75's BMW diesel engine helps matters and, despite limited space in the rear seats, the car has over the years made a living in the rural private-hire game. First off is a 2004 CDTi Connoisseur SE at £350 with 130k miles. Foggy headlight glass and not much in the way of detail suggests that perhaps things are not going to be easy. Mind you, for £50 more, a 2003 CDT Club with almost 200k miles and a fair whack of MOT seems not half bad at all. Better still is a £595 2003 Club SE with just under 110k miles and a full service history.
Although there are a limited number of good ones around, I'm getting drawn into the madness of actually buying one of the last decent Rovers – and for less than £1000. That includes the later, facelifted ones, such as a 2004 Connoisseur CDTi SE auto for £895. They do need to be looked at up close, of course, which could change everything.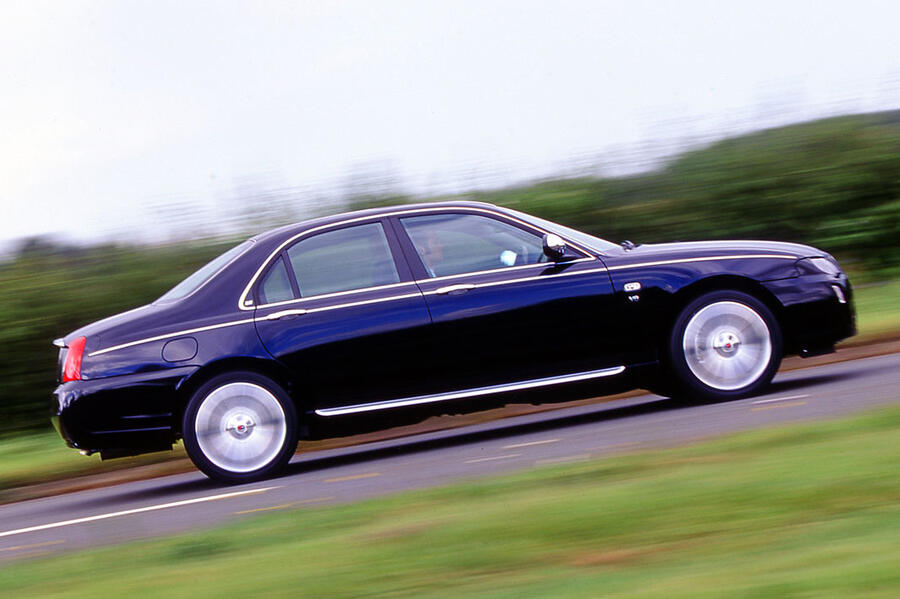 Tourers? I know there's an issue with the tailgate fit on many of these estates. They don't exactly have Volvo levels of luggage space, but they do look the part of a sophisticated spaniel mover. As a whole, they seem to go for closer to £1000 with an MOT and some prospects. So a 2004 2.0 CDTi Connoisseur SE Tourer with a 148k miles could be yours for £995.
As for petrols, the 1.8 has a reputation for letting its head gasket go, although I have known lots of owners to have trouble-free experiences. The 2.5 V6 is interesting and suits the nature of the 75 perfectly. A 2.5 Tourer from 2003 with 72k miles at £1275 seems to me like a lovely way to travel.