To this day, the spec sheet for the MG ZT 260 saloon of 2003 to 2005, engineered by Prodrive, still quickens the pulse.
Engine: a 2004-model-year Ford Mustang GT 4.6-litre V8 producing 252bhp and 410lb ft, driving the rear wheels through a Dana Hydratrak limited-slip differential and exhausting through quad pipes.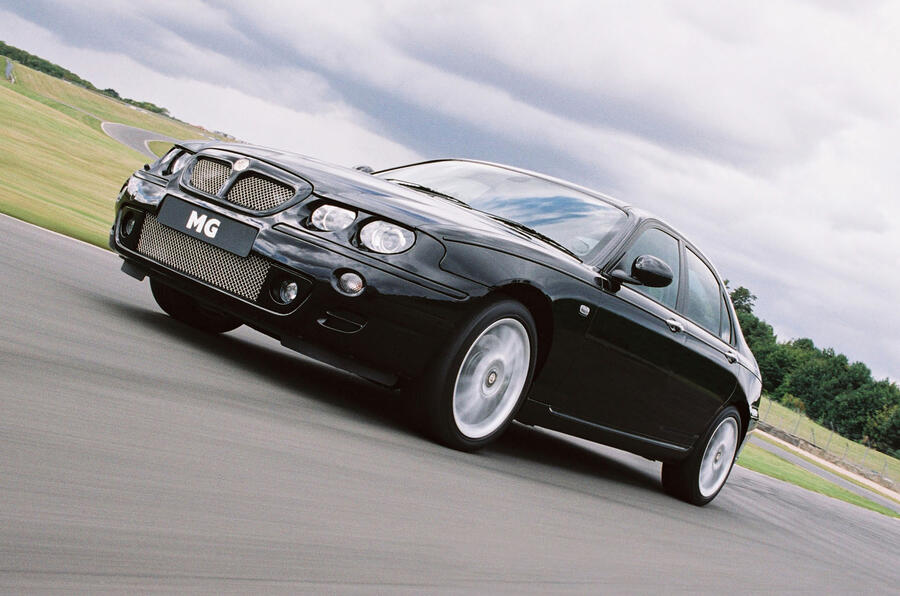 Suspension: all independent, lowered (1.5in compared with standard models) and stiffened. Rear brakes: AP Racing twin-pot alloy calipers with 332mm vented discs. Tyres: Continental Sport Contact M3s developed for the BMW of the same name. Performance: 0-62mph in 6.2sec and a top speed of 155mph.
Only around 400 of this sportiest ZT variant survive. As this was written, one website was listing five of them, ranging in price from £7950 to £11,995 for an immaculate 2004- reg with 42,000 miles. Strong money but then the ZT 260 is a true Q-car; an under-the-radar special derived from the pipe-and-slippers Rover 75 and with loads more charisma.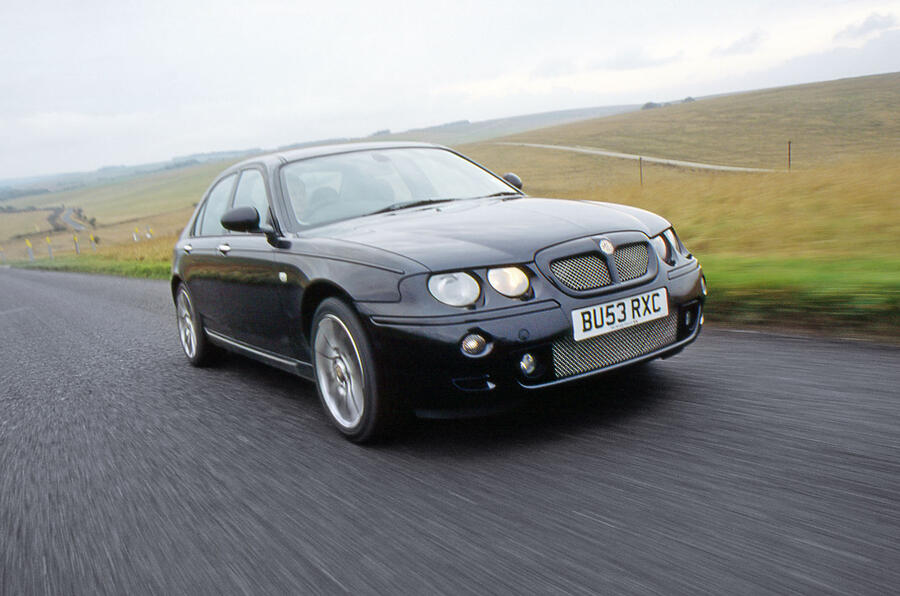 There are plenty of lesser-powered ZTs, spanning the model's run from its launch in 2001 to its demise in 2005. First up are the 2.5-litre V6 petrol models, badged 160 (156bhp), 190 (184bhp) and 180 automatic (176bhp). Prices are no higher than £4995 but best you know the engine requires fresh timing belts (three of them) every six years or 90,000 miles. It's an expensive, six-hour job.
From these, you move down to the more fleet-friendly, four-cylinder 1.8-litre petrol ZTs: the cooking 120 (116bhp) and 160 T (156bhp – it replaced the less efficient V6 160 in 2002). Prices for runners start at around £500 and rarely go beyond £2000, although we saw a 2004-reg 1.8 120 with 17,000 miles for £4995.
They're bargains partly because of the horror stories surrounding possible failure of the head gasket. However, if it happened, it was usually at around 40,000 miles, so most cars will have been fixed long ago.