Zero-technology cars. Following the news that in 2022 all cars will effectively be robots and not be controlled by us humans, suddenly there might be a lot of call for those. Well, just from me and you then. I was on a radio programme saying that this is a very bad thing. Instead of me boring you again with driver aid-free cars, let's buy Bangers with silly performance potential before they get banned.
It is hard to avoid those great big Mercedes, although best steer clear of those sub-£2000 CLs which all seem to have some sort of issue if the sellers are entirely honest. Ideally look to spend £5000 or more. Safer ground is an E55, which seemed to have been used as a fast family saloon at some point. Paying £2999 for anything from the year 2000 sounds pricey, but it's not all that much for a 5.4-litre motor which seems to check out as a sound buy with a decent MOT history. The great thing is that these look like big, boring cars, but they are not. Actually, they look really dated now and for £3500 I could buy a 2005 CLS500. It has 158,000 miles, but again, it checks out and looks funky as a big, giant fastback.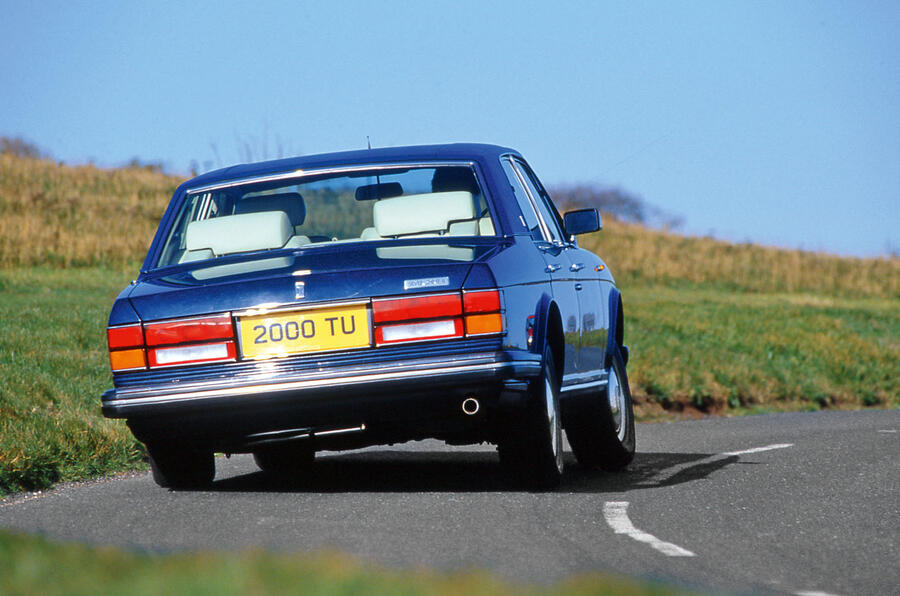 Yes, I have tumbled down a big saloon-shaped black hole. A low-tech one, especially compared to a Mercedes, would be a 1983 Rolls-Royce Silver Spirit. It will be historic in a few years' time and at the moment it seems as though it will survive until 2023. Just under £5000 buys a model which has been racking up bills and will continue to do so. Also you wouldn't want to go quick in that, especially around corners.
Perhaps the most amusingly inappropriate classified ad diversion was finding so many V12s, especially with Jaguar badges. Okay, so there are no £1500 MOT'd examples in the project area, but a fully functioning, buffed and ready XJS 5.3 is only £6995, and for that you can get a relatively late 1992 on a K. I also saw a 1988 Guy Salmon Jubilee, a dealer limited-edition that is probably pretty rare now. More character than an Aston DB7 and better built and better value. Indeed, below £10,000 I found cabriolets and the early HEs, which appear to be decent buys.