"It's worth spending more for a well-cared-for C6 to avoid coming to grief." Not our words but those of the top techs at Wolsey House Motors, a Citroën specialist and purveyor of fine examples of the sumptuous C6 of 2006-12.
So with their advice ringing in our ears, we've ignored the 90,000-mile 2006-reg 2.7 HDi V6 Exclusive we found offered at £2750, passed quickly by the gaggle of similar motors huddled around £3500 and instead stopped for a closer look at this £5995 example.
It's a 2009 car, so a little younger than the rest, with a reasonable 80,000 miles. Better still, the trade seller has gone to the trouble of listing every service, including mileage, date carried out and type (major or minor). 'First to see will buy!' is the confident claim.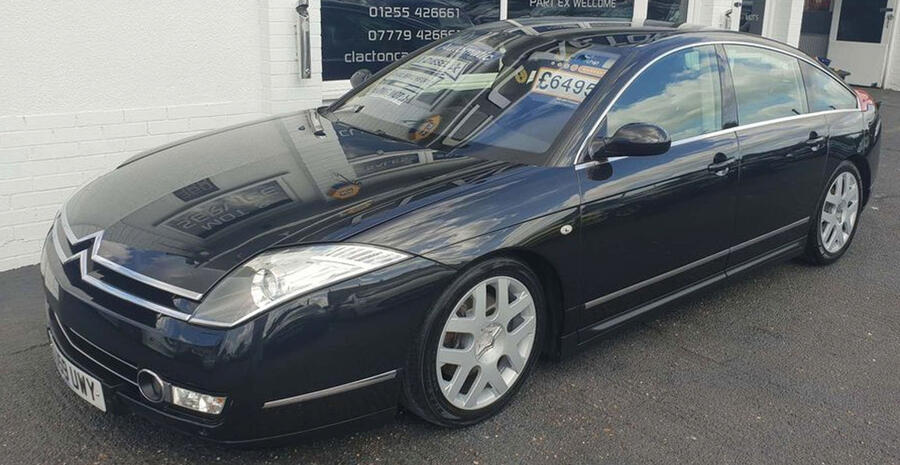 Looking at those services, the car's black leather interior, immaculate (at least in the pictures) black bodywork and gleaming 18in alloys, and imagining the near-silence of its double-glazed cabin, we can believe it.
But safety first, so best we recall WHM's tips for checking over these old French fancies. First off is the coolant system whose thermostat housing can crack and steel pipes corrode and leak. The automatic gearbox is another of those so-called 'sealed-for-life' affairs that should actually have had the occasional fluid change. The C6's trick suspension can store up all sorts of trouble, including corroded pipes and pipe ends. We'll check it sits level, too.
The body is a combination of steel and aluminium, so galvanic corrosion will be on our radar. Fingers crossed that the C6's party trick, its dynamic rear spoiler, rises and falls. And then it's just a question of checking that all the interior bells and whistles work.
Datsun Stanza 1.8 5dr auto, £6000: Anything that survived the great 2009 scrappage massacre is worth our attention. Even this 1982 Datsun Stanza, with T-shaped auto shift lever and rich velour upholstery. The spacious, two-owner hatch has done only 28,000 miles and is immaculate.