For 2020, Autocar's annual look at our favourite cars focused purely on how well they drove. Design, practicality, comfort, innovation and value all took a back seat.
We've already counted down from 50 to 6, but which cars made the final five? If a model has made it onto this end of the list, it's because those of us on the magazine that spend our lives driving cars think it is above and beyond anything else on sale today.
It is, of course, not a new car at all but a heavily facelifted update of the 488 GTB (which itself was a radically designed 458), taking all of the best bits from the Pista that has only recently been put out to pasture.
So only when you realise you're looking at a car developed directly from one that first appeared in public in 2009 can you appreciate what an astonishing job Ferrari has done keeping its mid-engined supercar at the absolute cutting edge of the art.
No, it's not quite as light as a McLaren 720S – and without a carbonfibre chassis it is hard to see how it might be – and a Lamborghini Huracán Evo undoubtedly sounds many times better, but for on-limit playfulness nothing can beat this Ferrari. Makes you wonder what on earth its designed-from-scratch replacement will be like.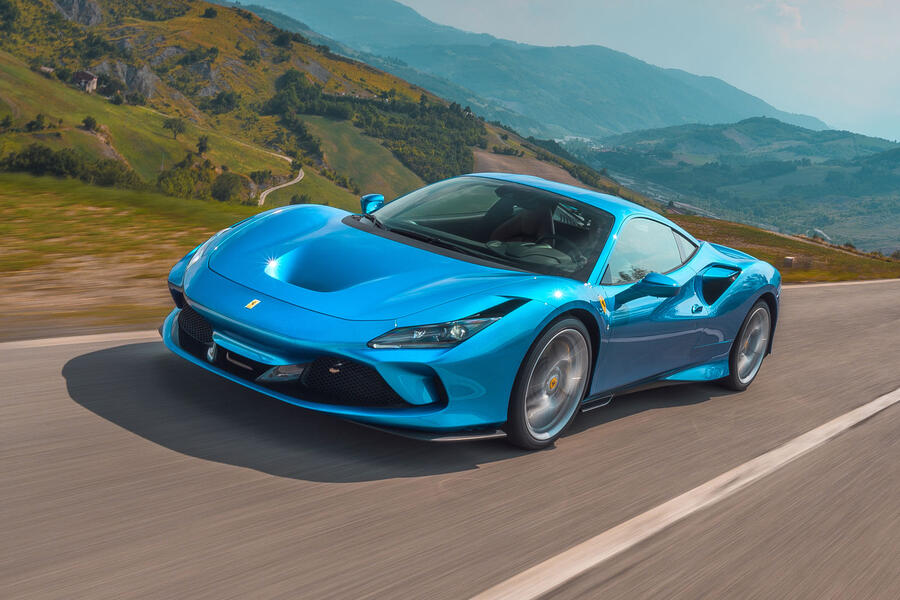 4. Porsche 911 '992' Carrera
We suspected the 992 would be good. Porsche is not in the habit of messing with the crown jewels, and the formula for 911-shaped success, refined over more than six decades, is fairly well known. But even we were bowled over by just how outstanding the 992 turned out to be. Better than its predecessor, the 991, when new? By a mile.