This annual meeting of the very best driver's cars might be in celebratory mood but, like any 30-year-old, it's changed somewhat over the years. And when all the judges' votes had been counted this year, we were reminded of a time when ultra-lightweight two-seater sports cars like the Ariel Atom were deliberately excluded from entry on the basis that it would be unfair on everything else to let them in. "Of course they'd win," the argument went.
Well, since the demise of that rule, we've had Caterhams, Ariels, stripped-out Lotuses and others like them in the BBDC mix – and, despite a couple of near misses, none of them has quite triumphed. Until now.
Part 1: the contenders | Part 2: the final three | part 3: the winner
The Ariel Atom 4 has succeeded where so many cars of its ilk have fallen short. Beating the truly great and considerably more usable McLaren 600LT Spider into second place by a clear margin, this West Country marvel simply stunned us all. Some were visibly stuck for words to describe it; others, on reflection, settled for "exhilarating", "visceral", "absorbing" and "raw". Nobody awarded it fewer than 22 points for its showing on track, and nobody placed it outside of their top three overall.
When comparing the car to its immediate forebears from Ariel and summing up what makes it different, one juror remarked that, although he'd seldom failed to be excited by "over-driving" an Atom in the frenetic, physical, delicious little wrestling match these cars habitually engage you in, he'd often felt right on the knife edge of control with them – and sooner or later, therefore felt more inclined to back off than press on.
"With this one," he went on, "once you get on top of it near the limit of grip, you feel much more confident – with a bit of effort and concentration – that you can stay there. And the amount of fun to be had as you do is just incredible."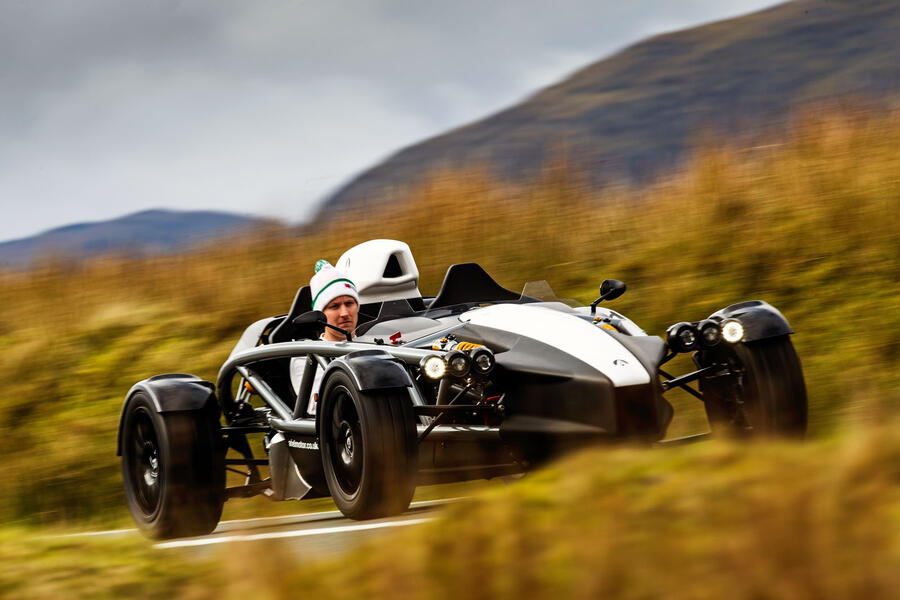 What was the quickest and why
Getting into the fine detail of our lap times from Anglesey is a fine way to confirm your impressions about some of the cars on test. Unfortunately, in some cases it also makes you question your own driving.
For instance, how could the car that set the fastest time overall – and by a margin of almost two clear seconds – not also be the quickest of the lot through any of the four speed traps we happened to pick? Well, the Dallara Stradale's pace was undeniable first hand, but it did suffer with a soft brake pedal, which ultimately made for slightly conservative corner entry. It was clearly one of a handful of cars that might have gone quicker given longer to get used to – but being fair with our BBDC lap times always means splitting your time equitably on the day.
By contrast, the Ariel's pace through Peel and Church corners hints at the huge confidence it inspired. The speed of the Cayman and Mégane, meanwhile, pointed to big reserves of simple mechanical grip, which you could certainly feel through every slower bend on the track – but which few judges might have been inclined to praise in their notes if it made them lack handling adjustability.