BMW has previewed the bold styling of a luxurious four-door 8 Series set to sit at the top of its line-up from the latter half of 2019.
The Concept M8 Gran Coupe, unveiled at the Geneva motor show, is planned to join both two-door coupé and convertible models in a three-model strong 8 Series line-up.
BMW 8 Series: official development car pictures and video released
The upcoming production version of the Concept M8 Gran Coupe aims to elevate BMW into the same exclusive market segment occupied by the likes of Aston Martin with the DB11, Bentley with the Continental GT and Mercedes-AMG with its new GT four-door Coupe.
BMW's decision to resurrect the 8 Series comes after an announcement by chairman Harald Krüger to position the brand further upmarket, giving it a more luxurious slant than its current premium positioning.
"The 8 Series will be the next model in the expansion of our luxury car offering and will raise the benchmark in the segment," Krüger said. "It will demonstrate that sharp dynamics and modern luxury go hand in hand, in a process strengthening our claim to leadership in the class."
The arrival of the Concept M8 Gran Coupe follows the unveiling of the Concept 8 Series Coupe at last year's Villa D'Este concours d'elegance in Como, Italy, as well as the unleashing of an M8 Coupe prototype during a promotional event at the 2017 Nürburgring 24-hour endurance race in Germany.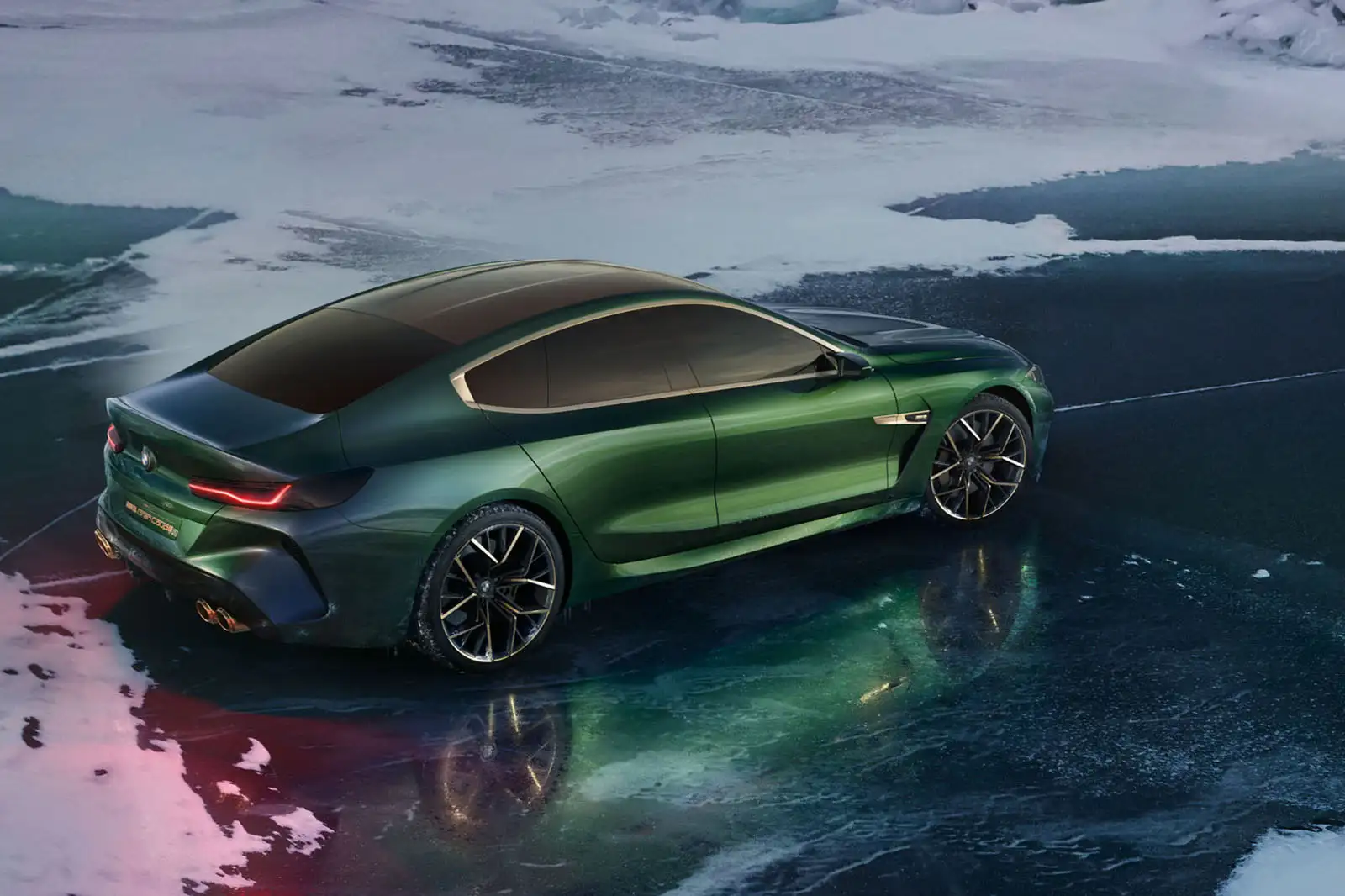 Together with the yet-to-be-revealed concept of the 8 Series Cabriolet, the production versions of the three new 8 Series models are planned to be sold with a range of petrol engines, including a base turbocharged 3.0-litre six-cylinder as well as standard and M division derivatives of the German car maker's turbocharged 4.4-litre V8. At the very top of the range, there will be a twin-turbocharged 6.6-litre V12 unit, which already resides in the plush M760i xDrive.