Swindon Powertrain has announced plans to put its electric Swind E Classic Mini into limited production.
The project, which began as a proof-of-concept for the Wiltshire-based engine supplier, will result in 100 classic Minis being fully restored and fitted with a custom, in-house-developed electric powertrain.
The original engine and gearbox are replaced by a 107bhp motor, making the car capable of 0-60mph in 9.2sec and 80mph. A 24kWh lithium ion battery promises 125 miles of electric range, while a full charge takes four hours from a Type 2 connector.
By removing the petrol tank, Swindon Powertrain has increased the Mini's boot space to 200 litres. The conversion adds 80kg to the total weight of the car, but its proportions go unchanged and a 57:43 weight distribution is claimed, compared with the original 68:32.
Each Swind E Classic Mini also receives new brakes capable of regenerative braking, new suspension and contemporary rust protection.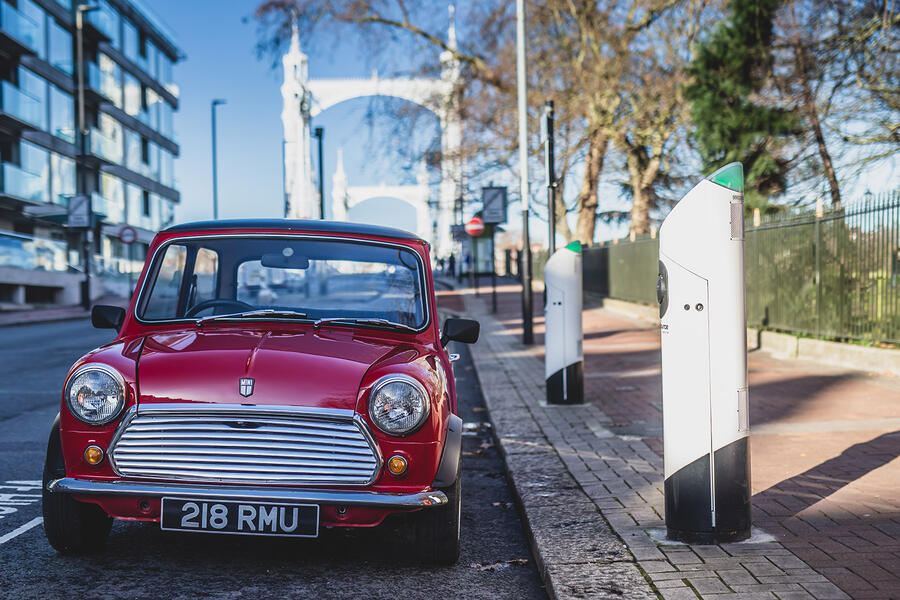 Inside, each car is equipped with underfloor heating, heated leather seats and heated front and rear screens. USB ports for device charging come as standard, while power steering, air conditioning and sat-nav are available as options.
The Swind E Classic Mini is available to order now, in either right or left-hand drive and a choice of six paint colours, priced from £79,000.
"This is the first time an electrified classic Mini has entered production," said Swindon Powertrain's managing director, Raphaël Caillé. "There have been one-offs and prototypes before, but Swind is the first company to launch such a car to the public.