It's still here, 60 years and a whole other world away later.
It's bigger, faster, more civilised, safer, better equipped and much (much) better built now, but the Mini still looks like a Mini (mostly), still romps around corners and still has charm, if not always of the same flavour. It's still fun to drive, still uniquely distinctive and, in the 21st century, still rides on a wave of bold thinking.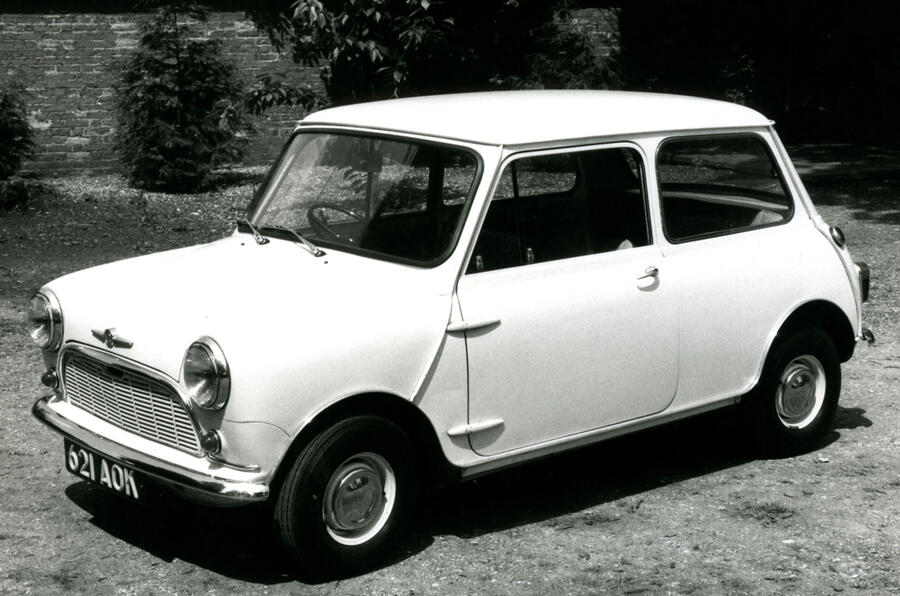 The bold thinking behind the 1959 original was all about packaging – compacting the mechanicals into the smallest possible space to enable a 10ft-long box to swallow four adults and their travelling-lite luggage.
The 2001 reinvention was also about packaging, but this time in the presentational sense. This was a much better-built Mini, and a much better-built premium supermini – indeed, among the very first of its kind. The new Mini also allowed you to personalise that package to an extent previously unseen in small cars, with the almost amusingly labelled Salt, Pepper and Chili packs, two-tone paint and loads more. So successful has this been that many manufacturers have copied it, and not just Fiat with the Fiat 500.
The Mini will enter another era in this, its 60th year, when an all-electric production version appears. It will be far from the first electric small car of course, so this Mini might not be the technological frontiersman that it has been in the past. But the point is that the much-loved Mini will still be here, in forms to suit 21st-century needs.
The history of Mini
Later this year, the Mini will enter what may well prove to be the third stage of its long life. That's when the first electric Mini goes on sale, 10 years after the battery-packed experimental Mini E appeared for customer trials. Although we'll never know, Sir Alec Issigonis, designer of the 1959 original, may well have been excited by the packaging possibilities afforded by this drivetrain of different shapes, if not the colossal weight of its power source.