This is BMW's design concept for a full- production electric version of the next- generation Mini, making its first appearance in the UK at the Goodwood Festival of Speed.
Mini confirmed production of the Mini Electric for its Oxford plant in 2019 last year, 11 years after the Mini E was launched. 
Just 600 examples of that pure-electric Mini were made.
The Mini Electric's official unveiling took place at the Frankfurt motor show, and in the lead-up to the production model's arrival, a schedule of public events has been lined up. BMW has explained the Mini's technical make-up simply as having a "powerful electric motor".
However, after Autocar viewed the car, it's clear that the concept gives strong hints not only at the first production battery-powered model, but also at how Mini's design language could be reinvented as it enters the third decade as a BMW brand.
Mini's exterior design boss, Christopher Weil, said the job of creating the Mini Electric concept started in January and lasted just six months. "The process was very quick," he said. "Projects that run quickly are often both nicer to work on and more effective than those that take longer. The quicker we move, the more pure ideas can be."
Weil, of course, applied the expected caution: "This is just a concept car — we are thinking about how an electric Mini could look. This is not the production car — we are just in the process of designing it, so it is too early to say [how it will inform the production car]."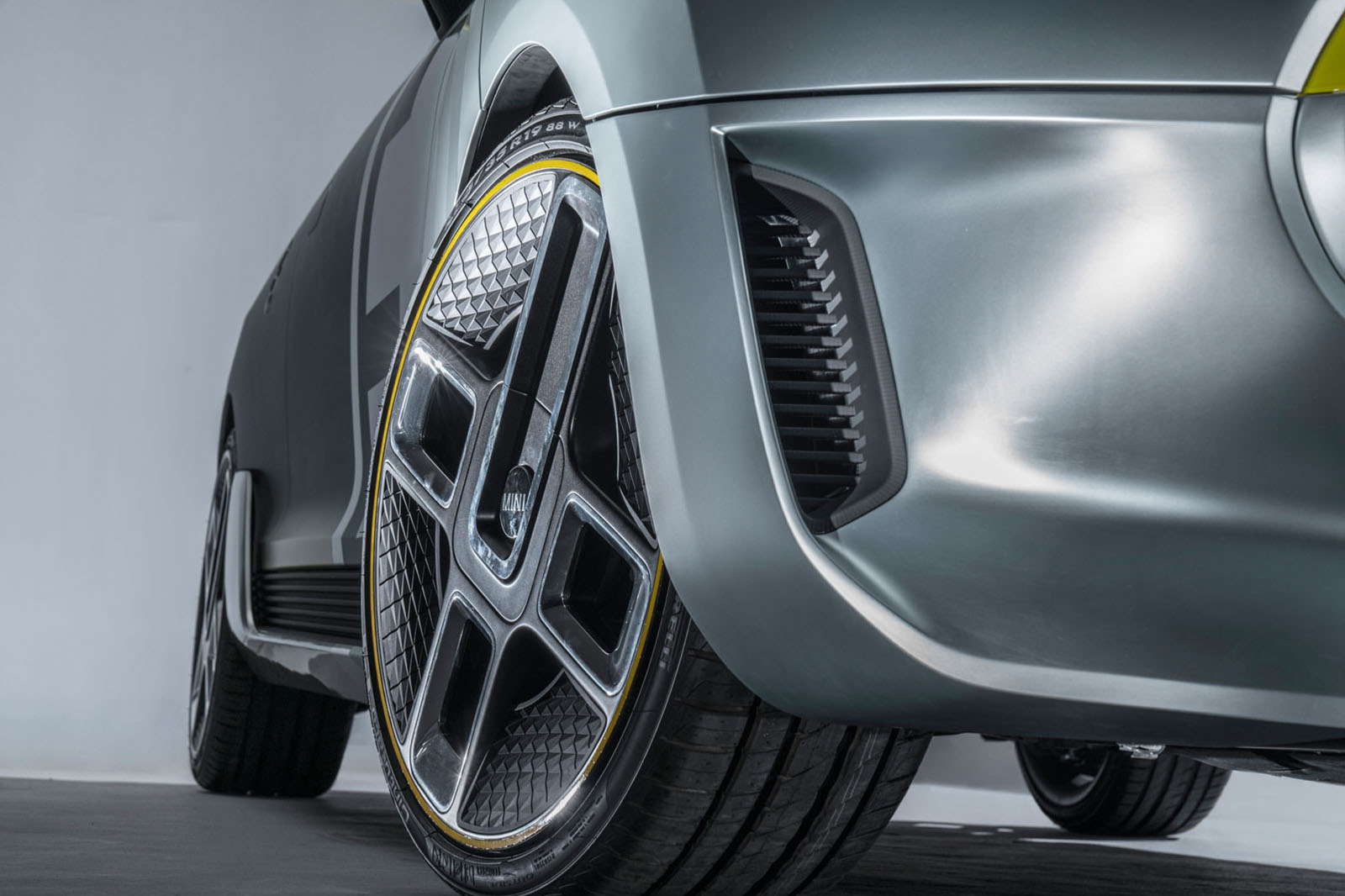 The concept does not contain an interior. Changes to that will remain hidden
 until closer to production. Nevertheless, this car is a clear proposal for modernising the Mini range. Some within the company believe that the current hatchback models have missed the mark, their chrome-laden chubbiness harking too much to the past.