Porsche has revealed the new 718 Cayman GT4 in race-ready Clubsport spec, giving the world a big hint at what we can expect from the next GT4 road car, due towards the end of this year.
The GT4 Clubsport, built to spec by Porsche Motorsport for race teams globally, it said to be the first production racing car to feature natural-fibre composite body parts. The lightweight material, similar to carbon fibre, is used in the doors and in the car's rear wing, means the car is 130kg lighter than a Cayman GTS.
The news that will delight purists most is that the GT4 Clubsport retains the old version's 3.8-litre naturally-aspirated flat-six, rather than moving to the turbocharged four-cylinder unit found in all current 718 Caymans. Here it produces 425bhp, 40 more than before, and puts its power down through a six-speed dual-clutch gearbox and a mechanical rear axle differential lock.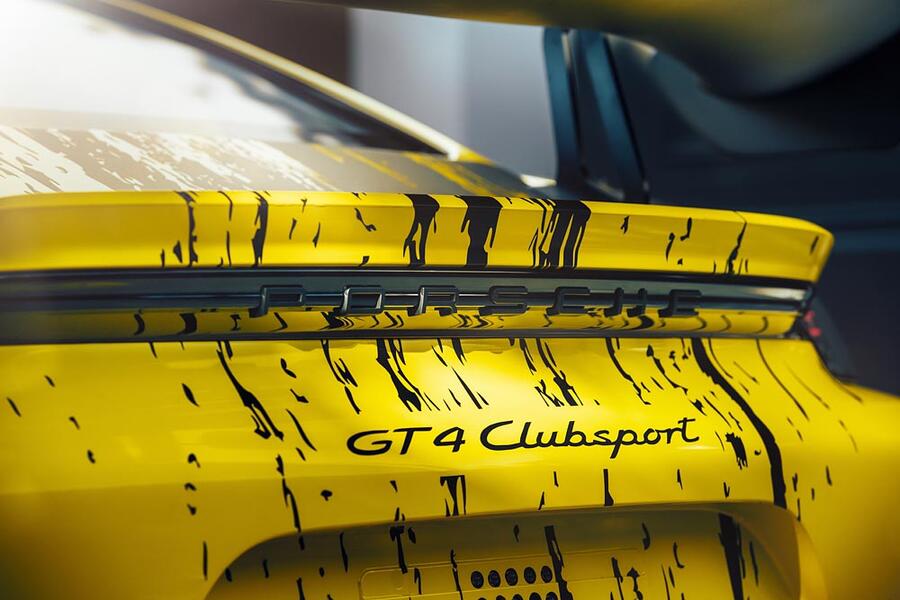 It's not clear yet whether the road-going GT4 will feature the same power output, or be offered, as before, with a manual gearbox option as well. But head of GT car development Andreas Preuninger confirmed to Autocar last year that the flat-six would be retained in this year's GT4.
The GT4 Clubsport features front suspension taken from the 911 GT3 Cup car, alongside 380mm race-spec steel brakes all-round. The single-seat interior is stripped back to the bare minimum, with luxuries thrown out in favour of a welded-in roll cage, pared-back switchgear and a racing seat with a six point harness.
The only UK offering comes in Competition spec, priced from £130,000 plus VAT and not homologated for road use. It gets three-stage adjustable shock absorbers, a 115-litre endurance fuel tank, adjustable brake bias, an integrated air jack and a quick-release racing wheel.
Read more:
Porsche Cayman GT4 - have you heard? It's really rather good