The new Lister Thunder, Lister's 666bhp fettled version of the Jaguar F-Type, has been renamed LFT-666 for its 99-unit production run, to fit with the brand's other future models. 
Due to be produced in 99 examples with each priced from £139,950, the Cambridge-based company said this makes the LFT-666 the fastest-selling model in its 65-year history. Deliveries start on 1 October.
Lister Cars, famous for its Le Mans-racing Jaguar 'Knobbly' D-Types of the 1950s, has returned to new car production with this high-performance version of the Jaguar F-Type. It uses a supercharged 5.0-litre V8 that has been extensively reengineered so it produces 666bhp.
Rory McDonnell, head of sales and marketing at Lister, told Autocar that the car is capable of accelerating from 0-62mph in 3.2sec, to 100mph in 6.8sec and a will have a top speed of 208mph. This comfortably beats the quickest series F-Type on sale, the SVR, which has 567bhp and completes the 0-62mph sprint in 3.7sec.
The LFT-666's modifications include a new suspension setup to enhance its agility and a flashes of Lister green paint on its exterior. McDonnell confirmed that the car will also get a more luxurious interior with nappa leather-wrapped seats, as well as bespoke bodywork. Lister offers several options, including a carbonfibre kit that will cost from £19,950.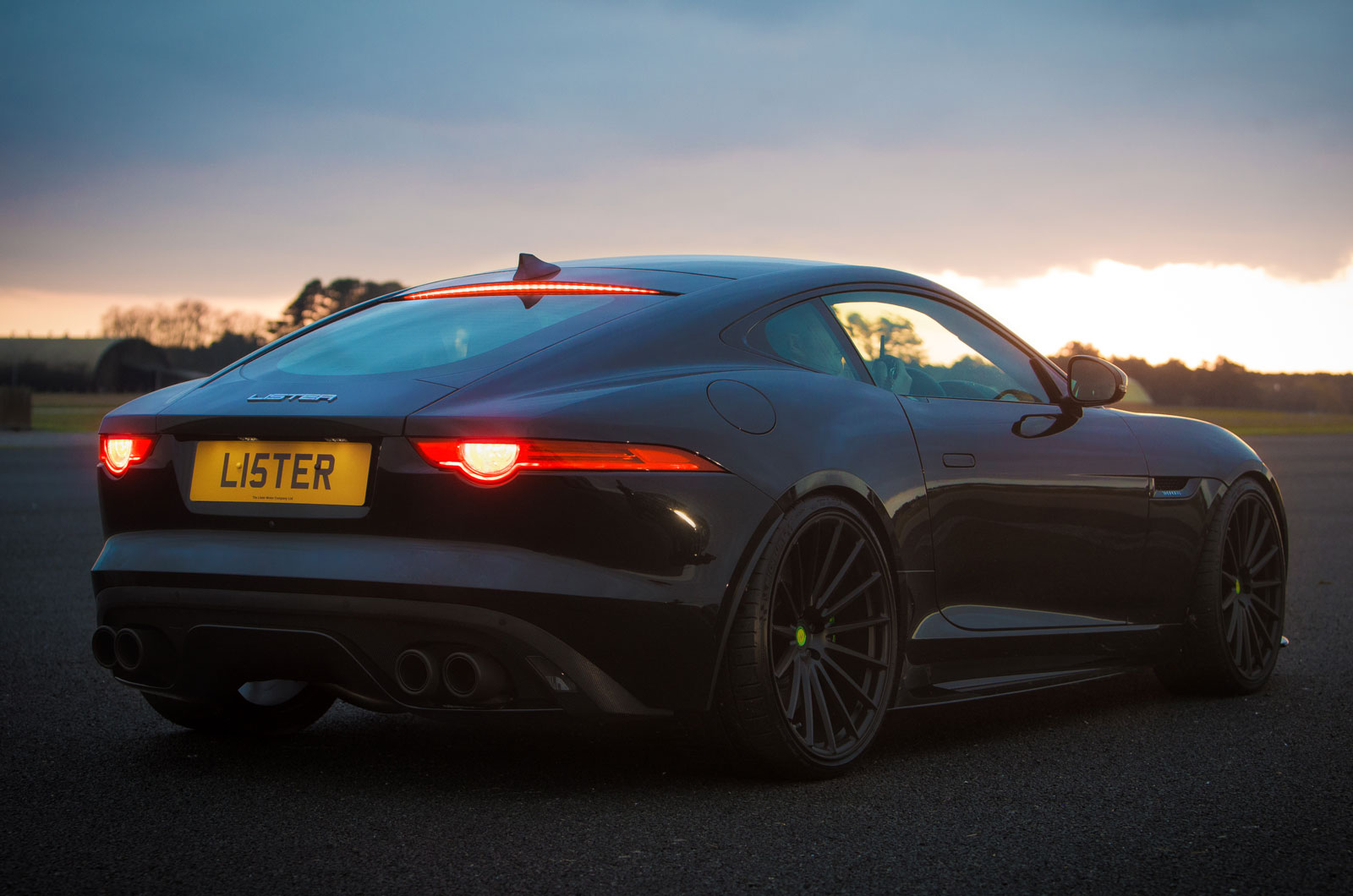 CEO Lawrence Whittaker said that the car is the first of several Jaguar models from the brand. Lister will also modify F-Types with a package of Lister badges, bumpers and wheels, with the modified cars being badged Lister LFT, with no horsepower designation. The package costs £9750. 
Talking before the car's renaming, Whittaker said: "Like Brabus and AMG with Mercedes and Alpina with BMW, we are hoping to become synonymous once again with tuning Jaguar vehicles, giving customers new enhanced, bespoke performance and design alternatives to Jaguar's acclaimed model programme.
"Although we are not directly affiliated with Jaguar Land Rover, Lister has a Jaguar tuning heritage dating back 65 years. Our new Lister Thunder is the fastest and most powerful Lister ever created. I am utterly proud of what we have achieved, and the Thunder is just the beginning."
The LFT-666 continues Lister's increasing activity after the company returned to building cars with a continuation Knobbly racing car in April 2014. This was described as "all-new and factory-approved" and is eligible for entry into FIA/HTP Appendix K historic racing. Earlier this year, Lister launched a road-legal version of the Knobbly, of which 10 examples were to be produced, priced from £225,000. The car was ordered by 22 customers in the first 24 hours that followed its official announcement earlier this year, which brought the order total to just shy of £3.1 million.