Land Rover has shoehorned a supercharged 5.0-litre V8 into a Range Rover Velar to create its quickest model yet.
The V8 variant will go on sale in October as a potent alternative to the BMW X6 M, mixing Land Rover off-road ability with savage performance.
Although it will share an engine with SVR Range Rovers, it is not yet known if it will follow suit of its eight-cylinder siblings and adopt the Velar SVR name.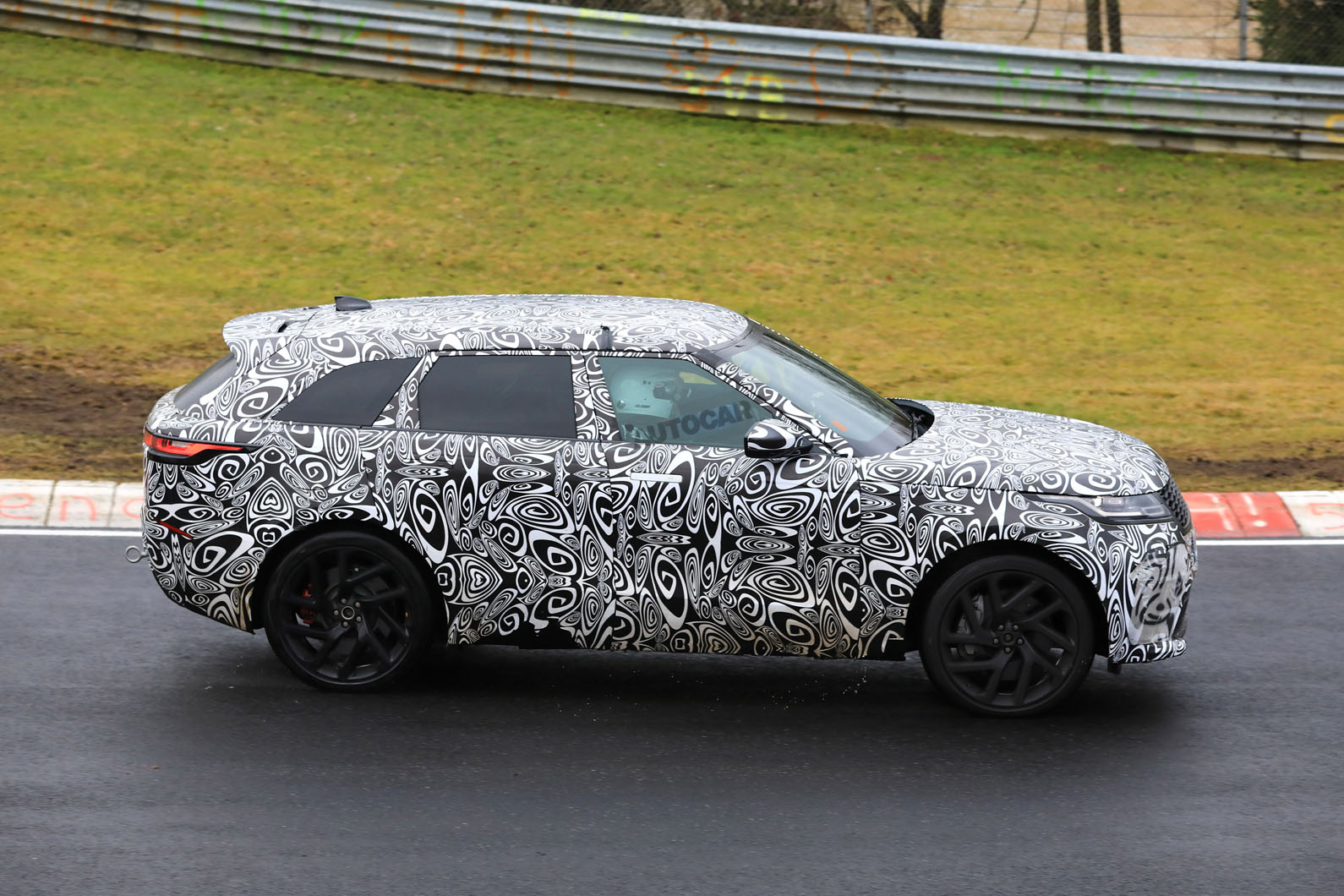 Nevertheless, insurance database information confirms that the hot Velar test car is using a 5.0-litre V8, so it's likely to be Jaguar Land Rover's ubiquitous supercharged motor in identical form to the Range Rover Sport SVR's. This means it'll produce around 542bhp and 502lb ft of torque to give the most potent Velar the ability to get from 0-62mph in around 4.2sec.
Although the SVR-engined Velar, which has most recently been spotted testing at the Nürburgring, will be cheapest model to feature hardware from the Special Vehicle Operations (SVO) high-performance division, it is likely to rank as the quickest, due to its smaller size and lighter weight.
The aluminium-based Velar will receive a host of SVR weight-saving measures to bring its kerb weight down to about 1800kg. While still no featherweight, that would make it a significant 465kg lighter than the X6 M and close to 500kg less than the Range Rover Sport SVR.
SVO's engineers are finalising the car's chassis set-up, which will include new performance settings for the air suspension, including a firmer, sportier mode designed for enthusiastic driving.