This is the Jaguar F-Pace SVR, the first-ever high-performance SUV made by the brand as it looks to exploit the model's massive sales success and capitalise on booming demand for fast high-riding cars.
The F-Pace SVR is the second Jaguar SVR after the Jaguar F-Type and has been developed by Jaguar Land Rover's Special Vehicle Operations (SVO) division. Intriguingly, it has been launched before any high-performance versions of Jaguar's new saloons – this also underlines the market shift away from such cars. At present, there are no plans to launch an SVR version of either the Jaguar XE or Jaguar XF, besides the limited-run XE SV Project 8 that was made for a Nürburgring record attempt.
Opinion: why the Jaguar F-Pace, rather then the XE or XF, gets the SVR treatment
Powered by a 542bhp, 502lb ft supercharged 5.0-litre V8 petrol engine, the F-Pace SVR delivers a 0-62mph time equalling that of the original F-Type V8 S's 4.3sec, despite the new car's 2070kg kerb weight.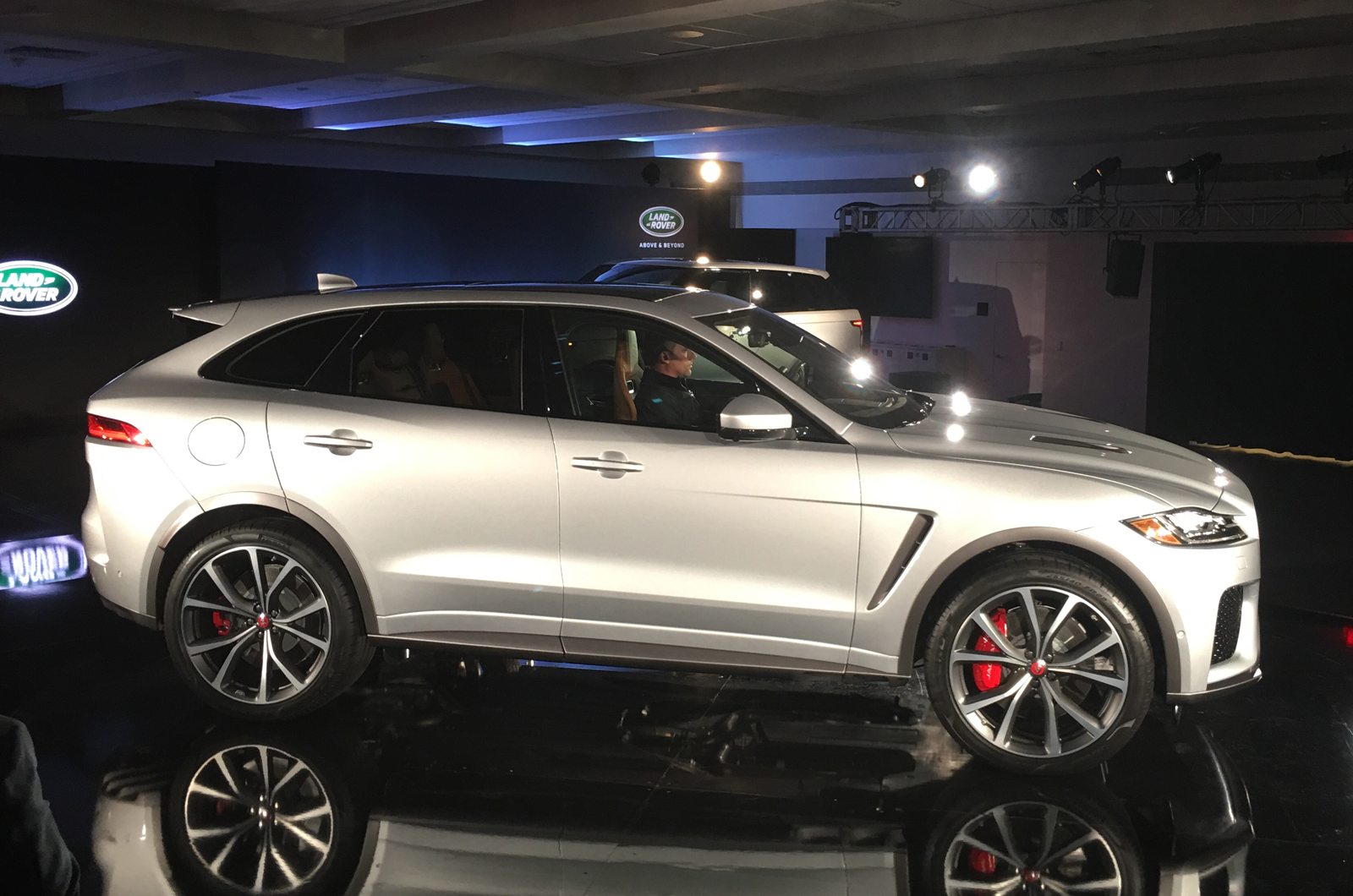 Highlighting the rate of development of modern cars, it also matches the 0-62mph acceleration of the last-generation Audi R8 V10, launched in 2009. The F-Pace SVR's top speed is rated at 176mph. As such, on paper, it outpunches such rivals as the Porsche Macan Turbo, which, in Performance Package set-up, produces 428bhp, hits 62mph in 4.4sec and has a top speed of 169mph. Jaguar used the Macan as a benchmark in the development of the car, along with performance estates from Audi Sport and Mercedes-AMG.
There are rivals that eclipse Jaguar's performance claims for the 0-62mph sprint, including the Mercedes-AMG GLC 63 S (503bhp, 3.8sec to 62mph, 155mph top speed) and Alfa Romeo Stelvio Quadrifoglio (503bhp, 3.8sec to 62mph, 176mph top speed).