Jaguar design boss Ian Callum has spoken out for the first time about the long-mooted J-Pace flagship SUV, and admits the next XJ could be all-electric.
In an interview published in The Sun newspaper's motoring pages, the long-standing head of design claimed that it was "worth looking at" following up the Jaguar E-Pace and Jaguar F-Pace with a larger, more luxurious SUV.
A day with Jaguar's design director Ian Callum
"We can't become obsessed with it [making SUVs]. We are still a car company. We have a sister that specialises in SUVs. But in terms of sales opportunity, it would be a good idea to do another one".
When asked about Jaguar's next move, Callum confirmed it would be the new XJ, due later this year. He claimed the British firm is "looking at it in a rather individual way".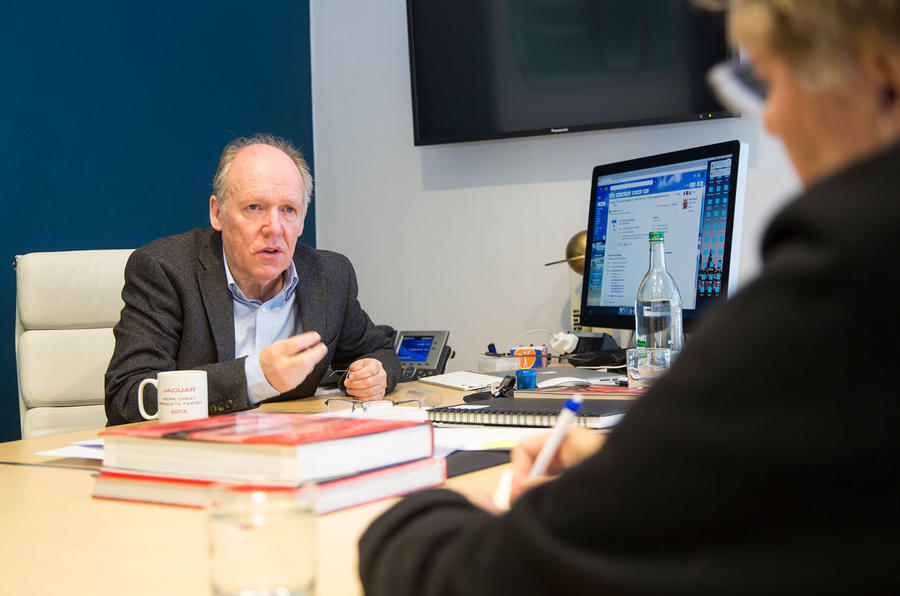 Asked if that meant it could be all-electric, Callum said: "it could be. I think it is important Jaguar latches on to the idea now that we're an electric car company - because one day everyone will be, so let's just get on with it."
With the J-Pace reportedly sharing its platform with the XJ, that would mean an EV J-Pace is a probability. "Potentially," said Callum. "That's my view. We should just go for it".
Jaguar's three-pronged SUV attack to bring much-needed sales revival
The upcoming J-Pace flagship SUV will be one of the first electrified models built on an all-new Jaguar Land Rover platform – and sources have previously suggested an electric version is on the cards.
The J-Pace is thought to be just over two years from launch and will arrive at around the same time as the fifth-generation Range Rover, which will also be built on the firm's MLA platform. The J-Pace is one of three new 'mid-height' Jaguar Land Rover models that will be based around electrified powertrains.