The Rolls-Royce Phantom carries the car world's oldest nameplate and has been a constant presence since 1925, yet even in this a 90-year parade of Best Cars In The World the latest Phantom, the eighth, looks the most significant of the lot.
Why? Because it introduces an new method of construction that will change the way every future Rolls-Royce is built, not just for the next generation, but for generations beyond. In a nutshell, the Phantom Mk8 introduces an all-aluminium 'family' spaceframe that is flexible enough to be used for every size of future Rolls-Royce. It also employs so many common unseen components that the 4000-carsper-year Goodwood company can forward-order its stocks of parts in batches up to 60,000 units, for use as long as 15 years hence.
Rolls-Royce Phantom revealed as eighth-generation luxury flagship
The system, likely to encourage other high-value, low-volume car operations to reconsider their own procedures, has been led by Rolls chief engineer Philip Koehn, who spent much of his early career as a dynamics specialist for comparatively high volume BMW, Rolls-Royce's parent, before moving to work on BMW's complex, highly integrated (and invariably, steel-based) platform strategy.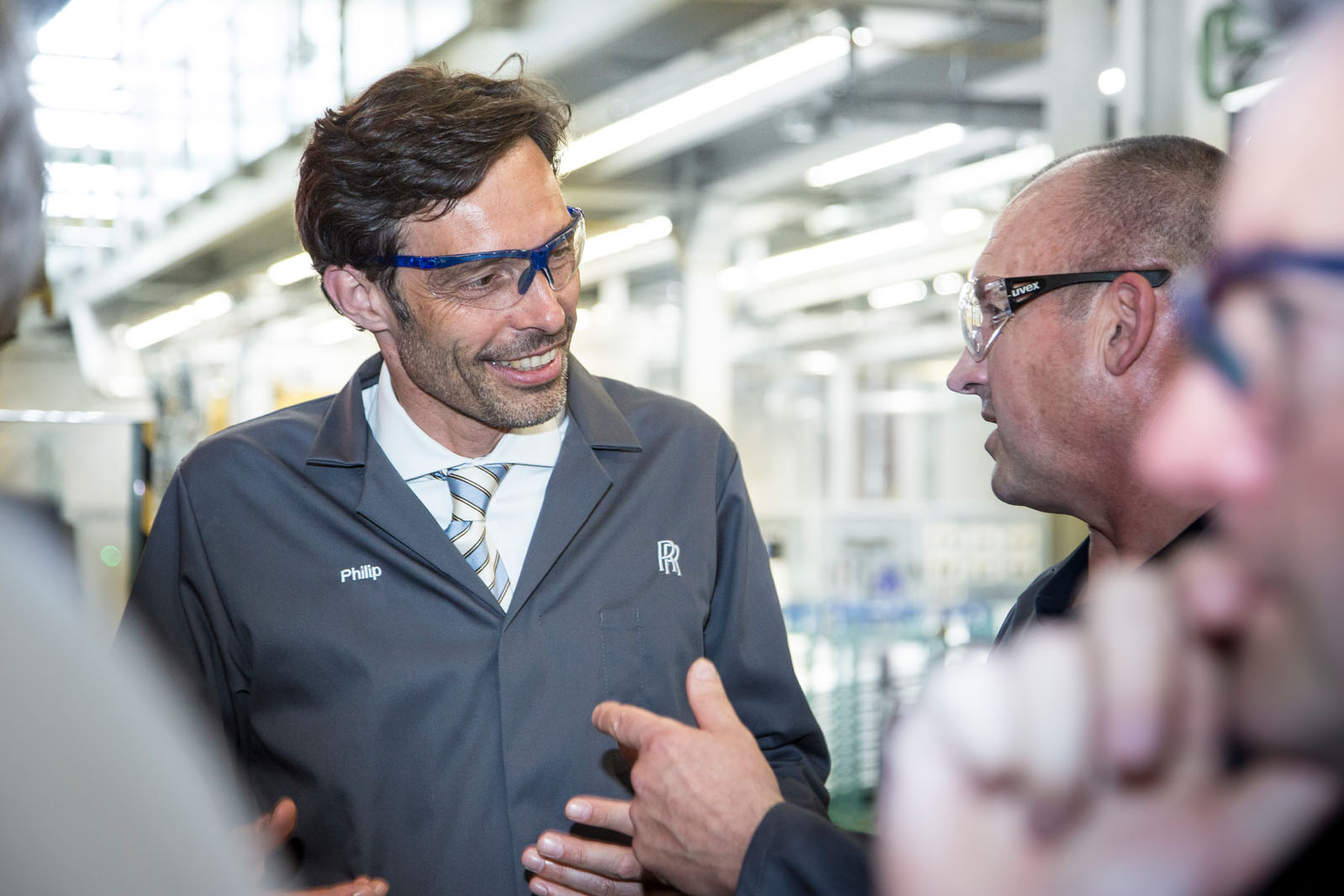 Koehn transferred to Rolls-Royce in time to take command of the launch programme of the Rolls-Royce Dawn convertible, a car which, ironically, is based on the same BMW 7 Series underpinnings as the Rolls-Royce Ghost saloon and Rolls-Royce Wraith coupe. From that he learned much about the case for a separate, all-encompassing Rolls-Royce chassis architecture.
"I was taught that you need a strong relationship with a volume car company to build the best lowvolume cars, and that remains the case today," he says. "BMW has some fabulous facilities, including its rigorous test procedures, but the advantages don't occur in the ways we imagined. We learned that by using the 7 Series platform, we were asking components to deliver things they weren't intended to do, which meant the promised economies of scale weren't as viable as we first thought."