Honda will respond to increasingly tough competition against the Civic Type R by refreshing the 316bhp model for 2019.
Seen here testing in Germany, the British-built Japanese hot hatch is due to receive minor design changes including tweaked bumpers and new headlights, as shown by the placement of camouflage on the development car.
Honda is also likely to apply the latest infotainment updates to the Civic range, including the Type R, which could include the return of a volume rotary knob for the sound system (the current car uses touch buttons). But don't expect any major changes to the cabin design and ergonomics, the latter of which is among the very best in this segment for driving.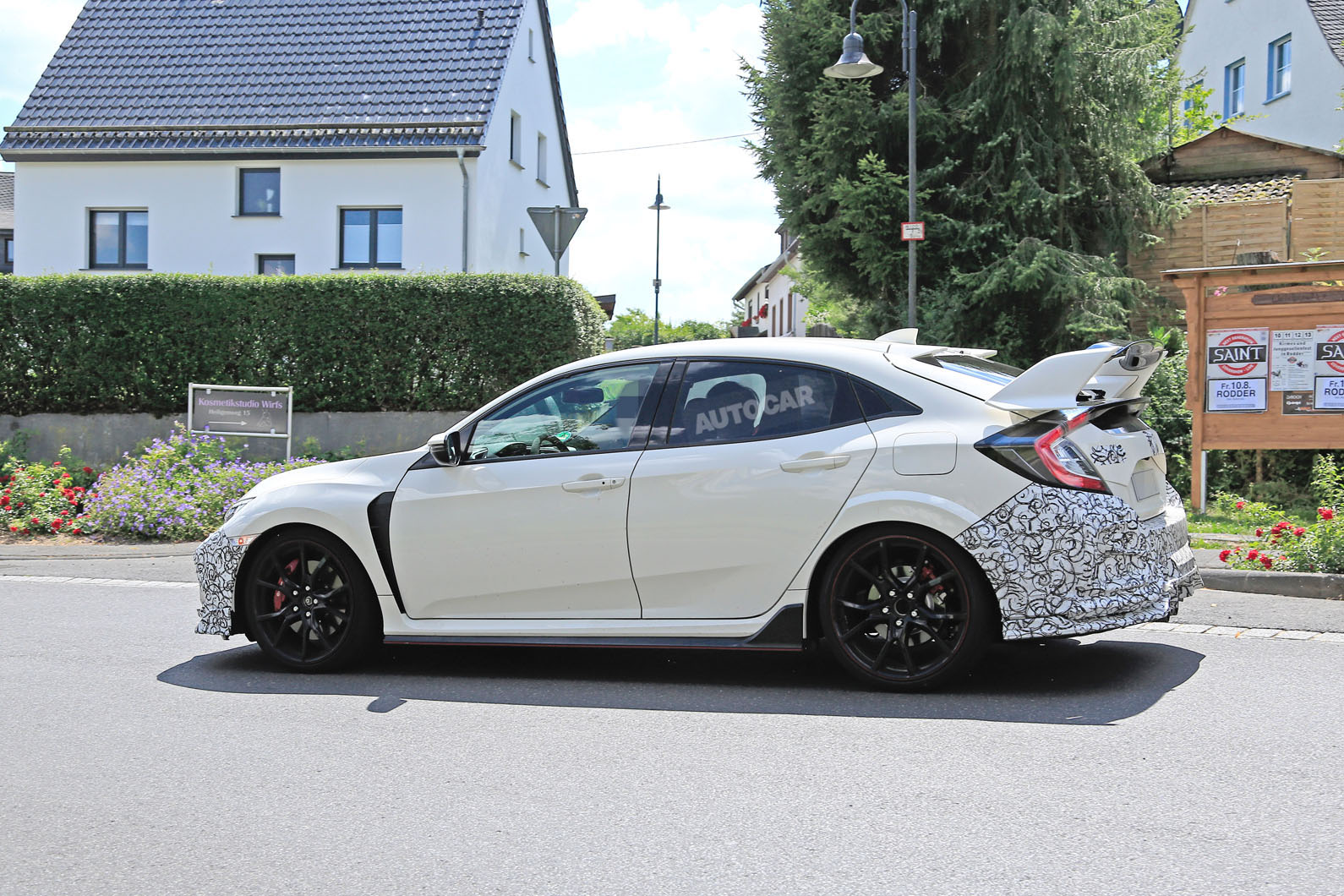 Pressure from newer rivals such as the Renault Mégane RS and Hyundai i30 N, both of which are cheaper than the Civic Type R, might encourage small adjustments to the car's chassis to further enhance its adjustability; the Mégane RS is regarded as a slightly sharper steer when equipped with optional Cup suspension.
But engineers are unlikely to want to drastically alter the car's proven formula, including a considerably more forgiving ride than its predecessor's, and the FK8 model still ranks as the quickest front-wheel-drive car at the Nürburgring.
The same is predicted for the turbocharged 2.0-litre powertrain, which, like with previous facelifted Civic Type Rs, is expected to stick with its launch output. But with 316bhp on tap, it remains among the most potent cars of the class, outpunching the Mégane RS and i30N by 30bhp and 35bhp respectively.