Why we ran it: To find out if the new, turbocharged Swift Sport still offers good, simple hot hatch fun that can compete with the best in class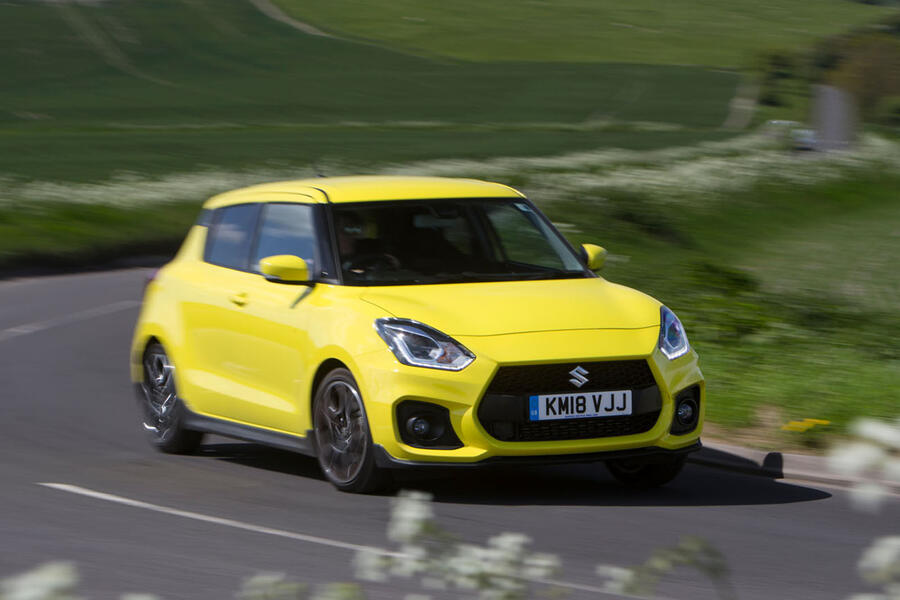 Life with a Suzuki Swift Sport: Month 6
Did its dynamic brio and simple charms compensate for its flaws over six months? - 5th December 2018
In recent years, Suzuki has hit a rich vein of form through an ability to engineer a rare trait into its models. It's not a new suspension part, or a high-tech engine, or particularly sharp handling. It's far more intangible than that: charm.
The restyled Ignis has plenty of it. The new Jimny is positively dripping in it. And, after six months or so running the new Swift Sport, I'm pleased to report it is also full of charm. Which is a very good thing.
Charm might sound a slightly twee quality for a hot hatch. Shouldn't such cars appeal for their ability to exhilarate and thrill their way into your heart? Well, the Swift Sport can do that. But it does so by putting a broad smile on your face and winning you over through character, personality and enthusiasm.
Effectively, the Swift Sport's charm enables it to play Jedi mind tricks to win you over. For both outright performance and perceived interior quality, it struggles to match up to the cream of the hot hatch class.
And when you drive it, you'll quickly build up a fairly sizable list of foibles and irritations And yet, about five minutes after you've clambered out of the driver's seat, any irritation is quickly replaced by warm thoughts of how fun and friendly this car is. That's been the case since we first picked up the Suzuki from Dublin Airport and returned it to Autocar Towers via a circuitous route across some of the finest driving roads in Wales, the first of many journeys that were longer than strictly necessary.
By the time I drove the Swift off the ferry from Dublin to Holyhead, I already felt fully at home in the car and had a smile on my face. Part of the charm of the Swift Sport is its simplicity. There are no drive modes, so you don't need to spend ages working through various suspension, engine and steering settings to hone it to your liking. It gives the car a slightly childish charm – and that's meant as a compliment – that really fits the character you want a fun, effervescent hot hatch to have.