BMW is actively considering introducing a flagship super-sports car to its line-up. The McLaren 570S-baiting package would bring together the brand's advancements in electrification, light-weighting and new materials.
The i8 is currently BMW's principal electrified sports car, with the new 8 Series becoming the more traditional flagship GT. Autocar understands a direct replacement for the i8 is unlikely, although BMW has yet to confirm this publicly.
A new super-sports car would take inspiration from the i8 and could serve as an indirect replacement. However, it would have a higher price point and more power and sit at the top of the M performance division's line-up.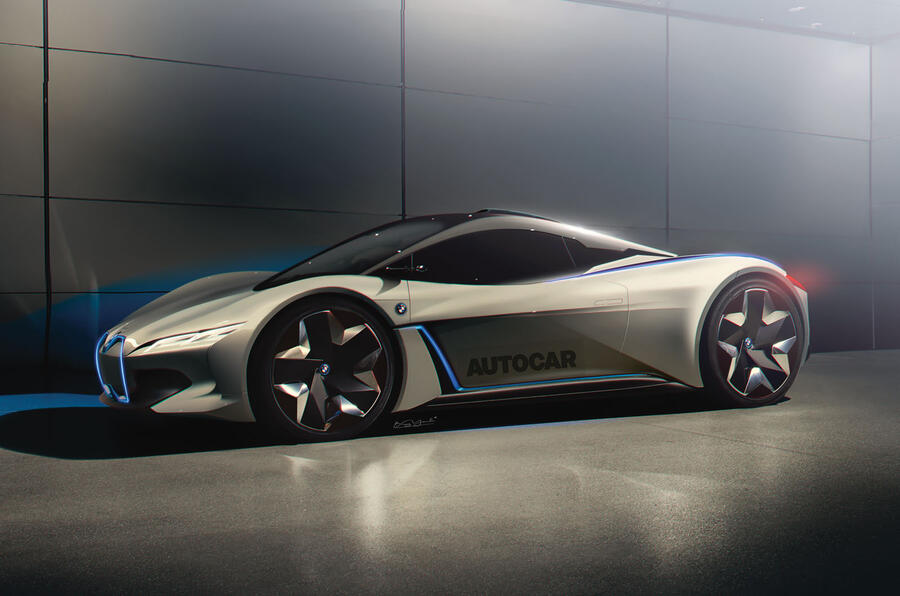 Klaus Fröhlich, the BMW board member responsible for product development, hinted that the super-sports car is in the works. "If you are an engineer, once in your life, you want to make a super-sports car," Fröhlich told Autocar. "I think partial electrification will enable that.
"If we have these very compact and very powerful electric driving units, if we have a carbonfibre chassis – for example, the i8's – and if we still have high-performance engines, then, if you do it cleverly, you can combine them into a real performance package."
He continued: "If you look at the supercars – the McLarens, the Ferraris – beyond 2020, they will be all partially electric. And if you look at power plug-in hybrids we are planning for today, an electric motor in our PHEVs has a little bit more than 99bhp and 184lb ft of torque."