BMW is readying a midlife update for the X1 small SUV, and new spy shots capture a facelifted plug-in hybrid prototype testing on German roads.
The current X1 was offered as a hybrid variant, badged xDrive 25Le iPerformance, but that was only available to buy in Chinese markets. BMW prioritised that region because of the fierce growth in sales of EVs and hybrids, but it's highly likely that the updated Audi Q3 rival will go on sale in European markets with a PHEV option.
That's due to stringent EU legislation dictating the average CO2 emissions of all cars a brand sells. The 2021 target is 95g/km and, in order to meet that, BMW will need to ensure low-CO2 electrified variants are offered across most of its mainstream line-up before then.
The current China-only plug-in X1 emits just 39g/km of CO2, so a largely unchanged powertrain would meet the needs of our markets. That powertrain is already homologated for use here in the form of the Mini Countryman S E All4.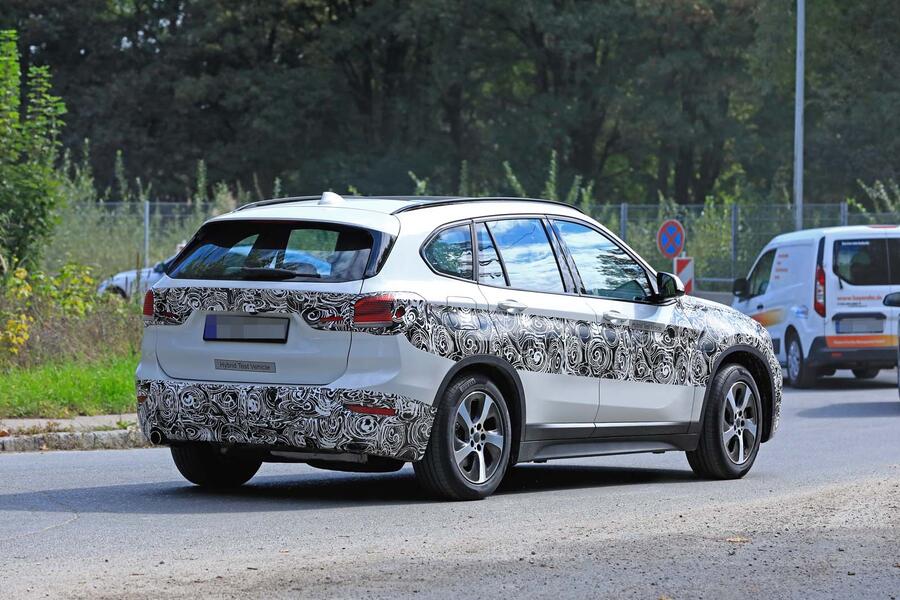 Alongside a new PHEV model, the X1 range will benefit from minor styling revisions to bring it into line with more recently launched X models, such as the X2, X3 and X5. Such changes are likely to be subtle, as this prototype sports minimal camouflage and appears broadly similar to today's car. We know it's the PHEV because of the mandatory "hybrid test vehicle" stickers visible on each side. 
Expect more significant changes to the cabin, with a more up-to-date range of infotainment technology reflecting that of BMW's latest interiors. An increased feature tally should also mean the X1 will benefit from a greater breadth of driver assist functions, alongside refreshed materials and the option of digital dials. 
It's not yet clear if the X1's existing line-up of two petrol and two diesel engines will change, but engineers will seek to squeeze out efficiency improvements wherever they can. Expect more information on the updated X1 to emerge next year, with a likely debut in the second half of 2019.