Just a couple of weeks after we first saw the next-generation Range Rover Sport, revealing spy shots of the new luxury SUV undergoing winter testing have emerged.
Captured being put through its paces on a frozen lake, the Land Rover 's disguise is more minimal than is usually the case for a car expected to be up to two years away from launching.
Appearing to evolve the design formula for the outgoing model, it takes inspiration from the Range Rover Velar, but with more of a square-edged profile and pronounced styling lines. Interestingly, we've yet to see a production-focused prototype for the full-fat Range Rover, which was originally tipped to go on sale before the Sport.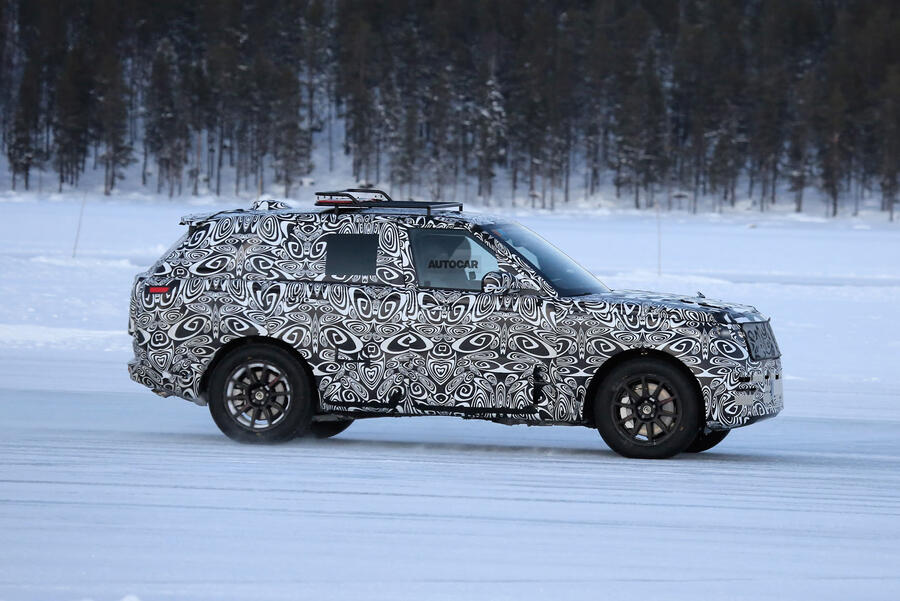 Fresh from the successful launch of the Land Rover Defender, the order bank for which is already well above projections, JLR also returned to profit last year under the firm's crucial 'Project Charge' recovery plan. Engineers and designers have now shifted their focus to what should be an even bigger profit generator: the 2022 Range Rover Sport.
The third-generation Porsche Cayenne rival isn't expected to break the mould design-wise, with an evolution to bring today's car thoroughly up to date. However, along with a new platform, It will adopt more electrified powertrains and a range of enhanced technology and will aim to retain the balance of luxury and dynamic ability for which both previous models were renowned.
Today's Range Rover Sport will be celebrating its seventh birthday in March, and this year it will receive a subtle makeover alongside the addition of a mild-hybrid straight-six Ingenium engine.
Under normal circumstances a seven-year-old vehicle would be close to the end of its life, but the massive engineering operation of introducing the new 'three-in-one' MLA hybrid platform has slowed the roll-out of the company's new-generation premium models.