With 45 minutes of the 24 Hours of Le Mans to go, Jonny Adam pulled out of the Aston Martin pit stall after making his final stop of the race – only for a bright yellow Chevrolet Corvette to pull out of its pit into his path.
"We nearly got the jump on the Corvette at the stop, but we had to pull in behind it and trundle down the pit lane," recalls Adam. "Then my engineer came on the radio and said 'to win Le Mans, you have to pass that Corvette.'
"It was a surreal feeling. I just went 'okay, it's now or never.'"
Yes, after 23 hours and 15 minutes of racing – not to mention the thousands of hours of development work and testing – the fight for GTE Pro class honours at this year's Le Mans came down to a 45-minute sprint.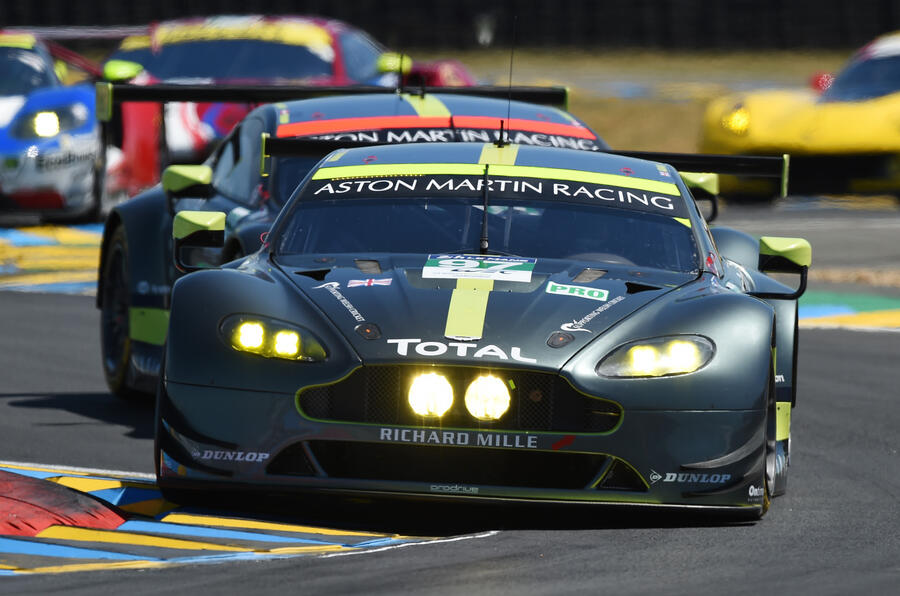 Report: Porsche takes dramatic 24 Hours of Le Mans win
In truth, that was fitting: thanks in part to a Balance of Performance formula designed to balance the competitiveness of the many manufacturers in the class – including Ferrari, Porsche and Ford – a significant portion of a competitive field headed into the race with a realistic shot at the class victory.