Porsche was on the ropes, Toyota was in disarray and with less than two hours remaining in the Le Mans 24 Hours on Sunday 18 June, the most surprising result in the race's 94-year history looked to be tantalisingly possible.
Despite competing in the second-tier LMP2 category and giving away a significant performance advantage to the top LMP1 prototypes, the Jackie Chan DC Racing entry driven by Ho-Pin Tung, Oliver Jarvis and Thomas Laurent was leading the race.
Chasing the underdog was the number two Porsche 919 Hybrid. The other multi-million-pound LMP1 hybrids from Porsche and Toyota had already hit serious trouble, leaving the Oreca-Gibson – an off-the-peg chassis and engine combination costing around £500,000 – at the front.
True, the remaining Porsche was using its additional ability – including about 400bhp of extra power, better fuel economy that enabled it to go longer between pitstops and more effective aerodynamics – to take about 10sec per lap out of the petrol-only Oreca's lead with each passing lap.
But catching the Oreca before the end of the race was going to be a close-run thing: even the German giant's own race strategists were extrapolating that their car might only be on the tail of the leader on the race's final lap. This, it seemed to the hundreds of thousands watching on television and at trackside, was going to be a nail-biting finish.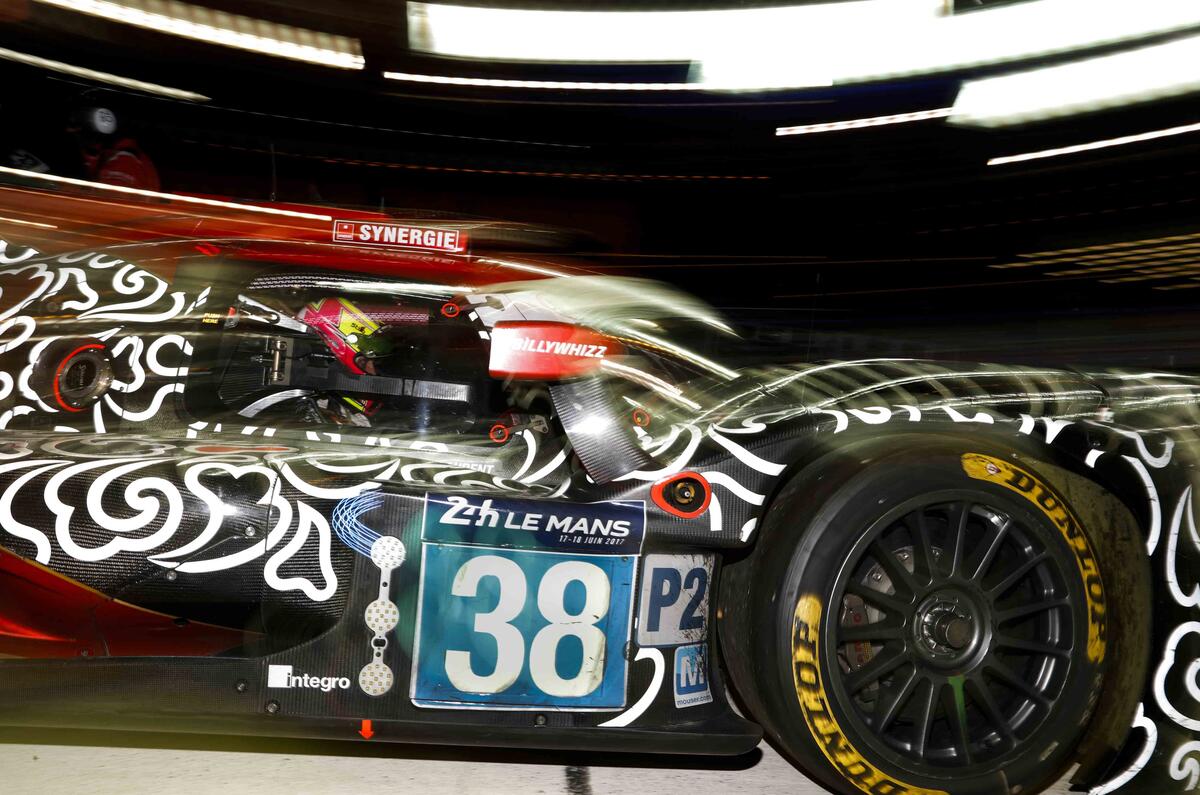 Inside the Jackie Chan DC Racing pit garage, however, a different side of the story was brewing. Sam Hignett, team principal and director of JOTA Sport, the Kent-based preparation team that runs the Chinese Jackie Chan DC Racing entry, was keeping everyone focused on the main objective: victory in the LMP2 category.
Early in the Oreca's history-making spell in the lead, Hignett and the JOTA Sport squad knew what the world, and Porsche, did not: the leading car would need a time-consuming rear bodywork change during its next visit to the pits for fuel and tyres. The rear lights had failed and if an eagle-eyed Le Mans official spied the problem, the team could be penalised, something that would jeopardise the precious lead over LMP2 rivals.