Renault will launch an even faster version of its new Mégane RS hot hatch, the Trophy 300, later this year, with the intention of stealing the front-wheel-drive Nürburgring lap record from the Honda Civic Type R.
Due to be revealed at the Paris motor show in October, Renault's new hottest model will use a ramped-up version of the Mégane RS's turbocharged 1.8-litre four-cylinder engine to produce 296bhp and 295lb ft of torque.
Renault Megane RS Trophy revealed
Those gains, which are 20bhp and 7lb ft over the standard Mégane RS, should push the Trophy's 0-62mph time below 5.8sec. This would make it quicker off the mark than its more potent rivals, the Civic Type R and Volkswagen Golf GTI Clubsport S, which are the current and former Nürburgring front-wheel-drive lap champions.
The fastest ever Nürburgring lap times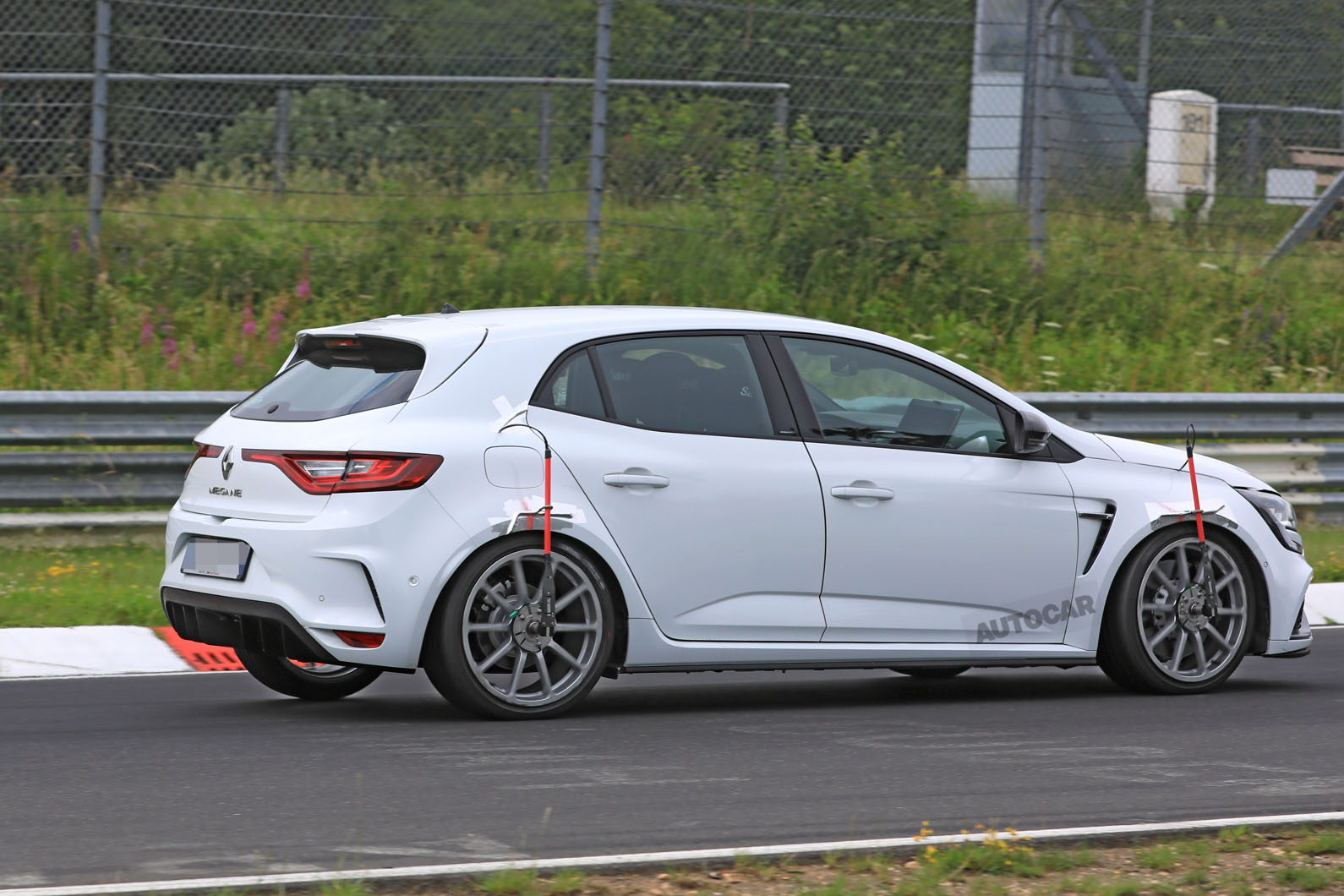 Renault Sport boss Patrice Ratti confirmed to Autocar at an advanced unveiling of the latest RS hot hatch last year that the Trophy would retain the manual and EDC gearbox choices of the regular car. It'll get the sharper Cup chassis and lightweight 19in wheels bolted to aluminium wheel hubs in order to reduce unsprung mass.
A Nürburgring lap record attempt could take place before or soon after the car's expected debut in October.
Ratti previously said that while outright performance ranks second to driver enjoyment in the new Mégane RS, "an RS Trophy car is already looking very interesting".
"As long as we can make the car faster and still comply with the regulations, we will try to break some records," he said.