Why we're running it: To ascertain if so much power and four-wheel drive are assets or unnecessary excess. And, well, because it's a BMW M5…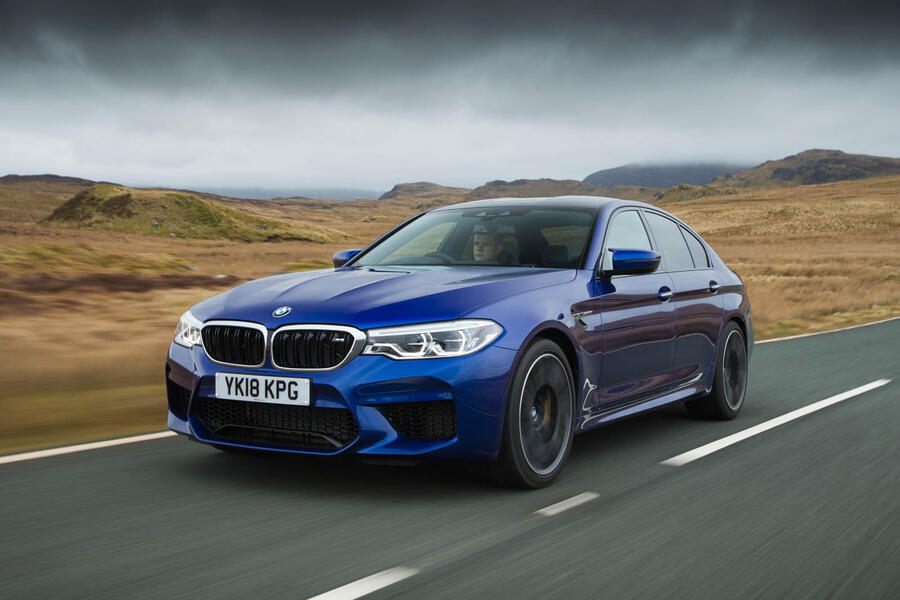 Life with a BMW M5: Month 3
Is it too much to expect supercar pace and executive class comfort from one car? We've been finding out - 29th August 2018
What's it like to run a supercar? What's it like to run an executive car?
It's possible that both of these questions can be answered by explaining what it's like to run a BMW M5. We've had one for a few months, in which time we've covered 10,000 miles.
You might well suspect that the BMW M5 isn't like a supercar at all, despite the fact that it makes 592bhp. It hasn't needed a service, nothing has fallen off, I haven't grounded it on a speed ramp, nobody has tried to race me away from traffic lights and people haven't called me rude names just for having the temerity to be driving it.
Which is a bit of a result for a car that costs more than £100,000 in this specification and does 0-60mph in 3.3sec, and so especially given the sternness of use our M5 has received.
It's a car, see, that has been put into more articles and videos than any other long-term test car in recent memory. We picked it up in north Wales, after a quick stint on track at Anglesey, and immediately threw it into a E63/Cadillac CTS-V group test (which it won), then drove it to MIRA, where it went through our gruelling road test mill.
That's where we recorded the aforementioned 0-60mph time, as well as being impressed as it sailed past 100mph in 7.5sec, through a standing quarter-mile in 11.5sec and a standing kilometre in 20.8sec. It lapped our dry handling circuit, in damp conditions, in 1min 14.5sec, which is about the same time as we once put a Lamborghini Murciélago around it in the dry.
Since then it has been straight-line tested for video against several rivals including a 600bhp Seat Arosa diesel (on our YouTube channel and well worth a look), and twin-tested against an Alpina B5.
Some of our testers preferred the B5's easygoing way of doing things over the M5's rather more sporting gait, and there are plenty of occasions when I'd feel the same. But hey, if you're going to lose a twin test, it might as well be against a car that's all but the same, right?