The all-new 2017 Land Rover Land Rover Discovery is faster, lighter, more economical and cleaner-running than the model it replaces, even though it is bigger inside and out.
We've driven an early prototype of the 2017 Land Rover Discovery - check it out here
The fifth-generation model, which was on display at the Paris motor show, adopts many styling cues from the influential Discovery Vision concept presented by design boss Gerry McGovern at the 2014 New York motor show.
Its sleek and curvaceous lines deliberately ditch the square-jawed toughness of the outgoing Discovery 4 to make way for the first of the new Defender family, promised for 2018-2019.
"The new Discovery represents a massive shift in design terms from the current one," McGovern said. "But I think we've managed it without losing the essence of its practicality, capability and versatility."
Much of the Mk5 Discovery's new-found efficiency flows from the adoption of JLR's cleaner, own-design 2.0-litre four-cylinder Ingenium diesel engine, which produces a healthy 369lb ft but emits a modest 171g/km of CO2. The other economy driver is a 480kg reduction in kerb weight compared with the outgoing model. It also helps that the Discovery's frontal area is reduced and the aerodynamic drag coefficient is just 0.33, which is impressively low for a full-size SUV.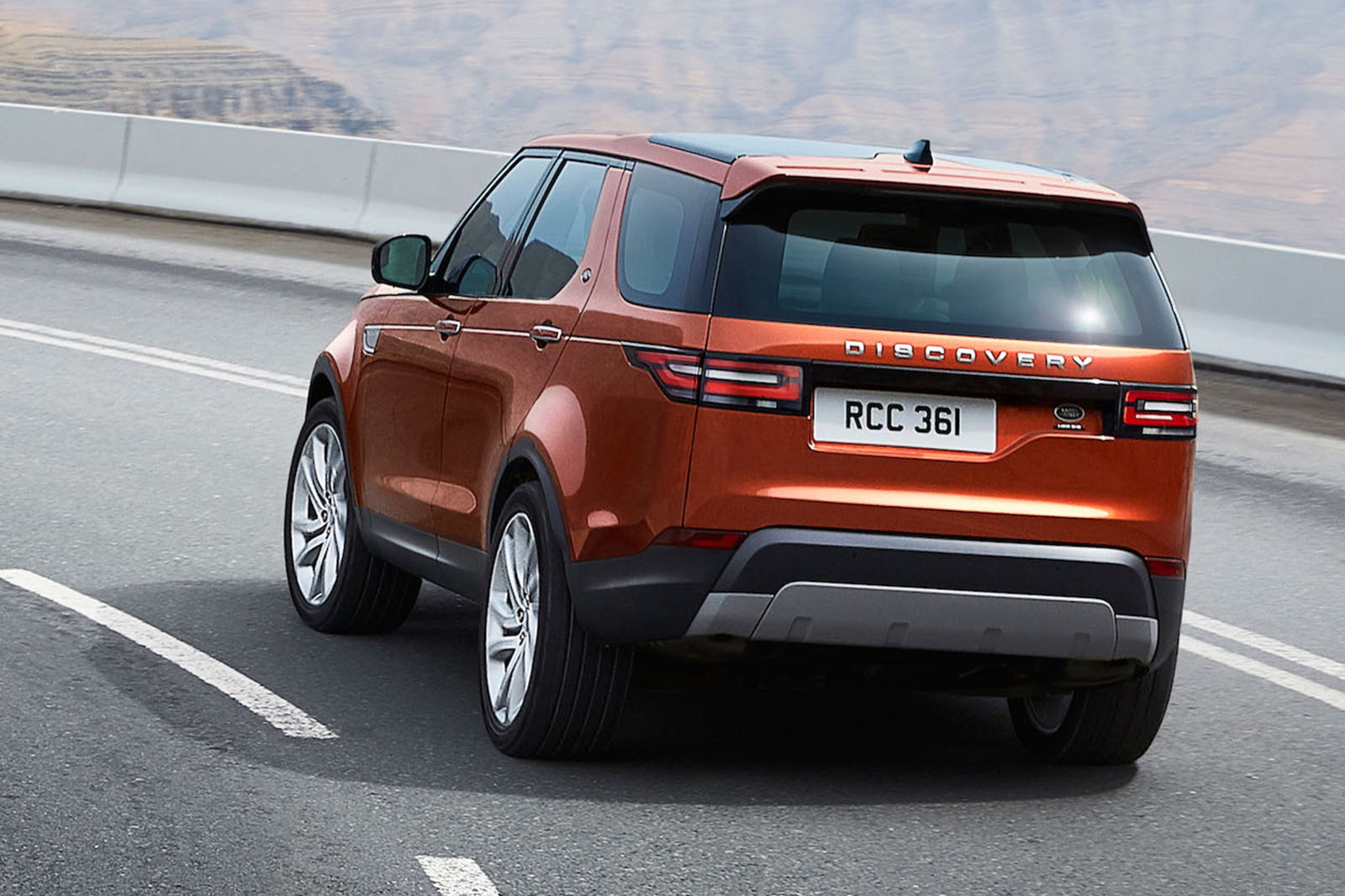 Chassis
The new Discovery's 20% weight saving is the result of Land Rover's decision to ditch the tough but heavy steel ladder chassis of previous models in favour of a riveted and bonded aluminium monocoque shell, widely adopted across the rest of the Jaguar and Land Rover ranges.
The change means the Discovery can now be made alongside the Range Rover and Range Rover Sport, beginning life in JLR's vast aluminium bodyshop in Solihull.