Jaguar Land Rover has revealed a range of new Ingenium petrol engines and announced a £30 million research project into advanced new transmissions, called Transcend.
The four-cylinder 2.0-litre Ingenium petrol engines will be produced at JLR's £1 billion Engine Manufacturing Centre in Wolverhampton. The company says they deliver up to 25% more power than the engines they replace, while consuming up to 15% less fuel. They use a range of technologies including an electro-hydraulic valvetrain, integrated exhaust manifold and a twin-scroll turbocharger with ceramic ball bearings, and will be available from next year.
Three versions of the 2.0-litre petrol Ingenium engine will be available, with 197bhp, 247bhp and 296bhp, all using a twin scroll turbo.
The Ingenium range of engines is modular, with a capacity of 500cc per cylinder, which means that parts and designs can be shared among different sizes. The arrival of the 2.0-ltre petrol Ingenium units follows the announcement of diesel versions last year. Straight-six, 3.0-litre units were confirmed earlier in 2016, and 1.5-litre, three-cylinder engines are planned as well.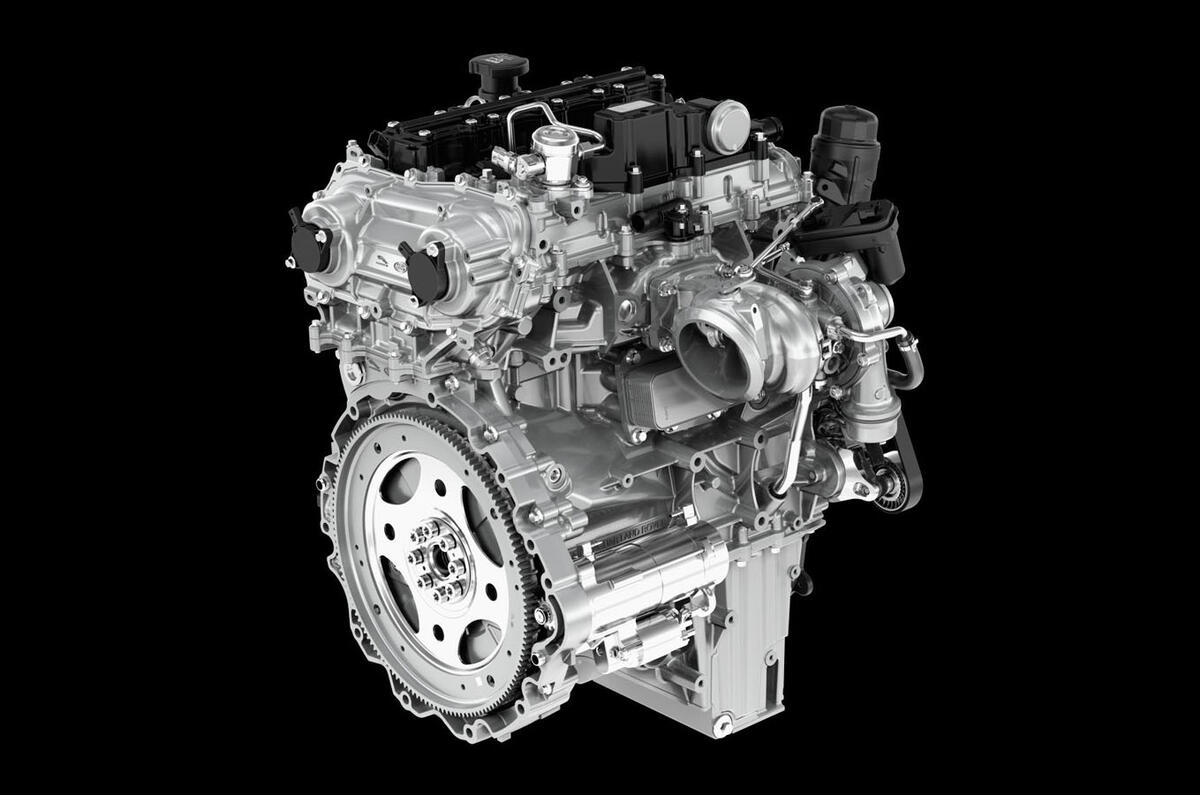 Transcend is an acronym for Transmission Supply Chain Excellence for Next Generation Dual Clutch Technologies - the name of a research project by five organisations, of which JLR is the lead. The consortium is developing an eight-speed transmission that will improve efficiency and expand all-wheel drive capability. It uses an ultra wide ratio spread that is double that of other eight-speed transmissions – to integrate a low-range gearbox with dual-clutch and hybrid technology. JLR says it offers a fuel-saving capability of up to 10% and better off-road performance, and will weigh 20kg less than existing comparable gearboxes.
The £30 million Transcend project has been part-funded to the tune of £15 million over three years by the UK government's Innovate UK agency, as part of a push to help promote the export of hybrid vehicle technologies. Also in the consortium are engineering consultancy Drive System Design, Tata Steel, green technology group Productiv and technology and innovation organisation HVM Catapult.