The Italdesign Duerta has been revealed as the targa-topped variant to cater to demand, after the design house sold all five examples of the Zerouno coupé it produced.
The Duerta uses the same 5.2-litre V10 engine as the Zerouno, although this brings the car's top speed down to 199mph from the 200mph+ of the Zerouno coupé. Five will be produced by the end of 2018, although each is expected to be unique, with buyers creatively involved in designing bespoke elements of the car, including the interior.
Duerta makes up part of Italdesign's 50th anniversary celebrations, although head of design Filippo Perini confirmed that the car was already planned when the Zerouno was shown at last year's Geneva motor show.
The car's bodywork is entirely carbonfibre, while the chassis is a carbonfibre and aluminium unit - modified from that of the coupé, but with the top section reworked for the removable carbon roof. A soft-top roof for more urgent shelter is also provided.
The rear of the car and the upper sections have been completely redesigned for the new roof, although the rest of the car is untouched.
Italdesign CTO Antonio Casu said: "From an engineering standpoint the challenge we faced was designing a new chassis: we reinforced the structure to compensate — in terms of rigidity — for the absence of the B and C pillars, typical of a topless car, to ensure a performance comparable to that of the Zerouno coupé."
Duerta in Piedmontese dialect means 'open' - Piedmont being the region of Italy from which Italdesign hails.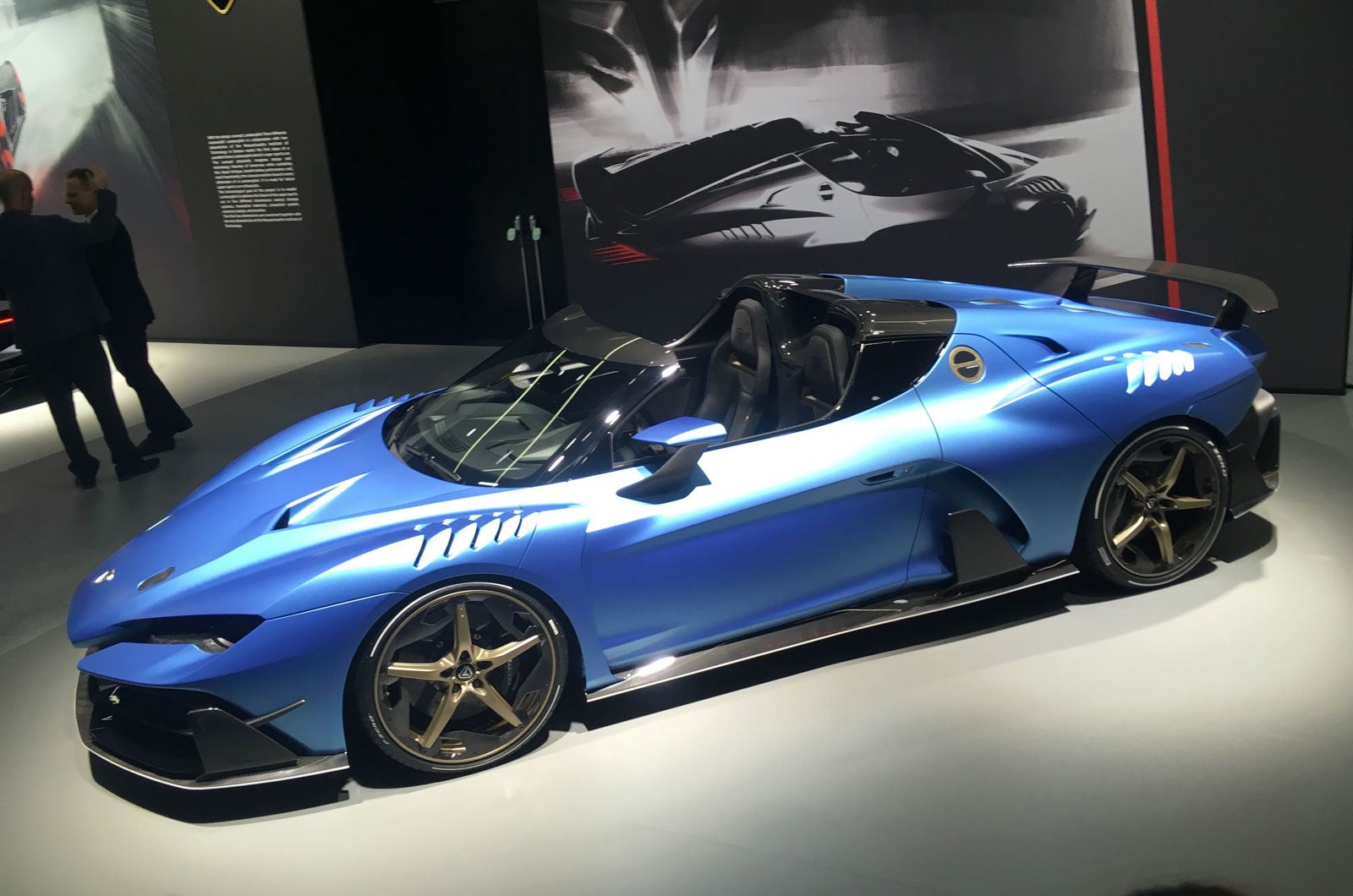 Following the public debut of its first car - the Zerouno coupé - at last year's Geneva motor show, the brand brought chassis number 002 (finished in red) to the Pebble Beach show in California last year. Italdesign also showed a Zerouno at the Salon Privé event, which took place at Blenheim Palace in the summer.