The New Lancia Stratos is on display at the Geneva motor show before it is put into limited production by Manifattura Automobili Torino (MAT).
The 542bhp, 383lb ft reborn Stratos is based on the Ferrari F430 and pays homage to Lancia's legendary sports and rally car, of which 492 examples were built between 1973 and 1978.
It was first unveiled in concept form in 2010.
Three versions of the car will be made - a GT racer, a Safari version and what the brand calls 'a comptetent supercar for the daily use'. The second of these is likely a rally-inspired version - another throwback to the car's motorsport heritage.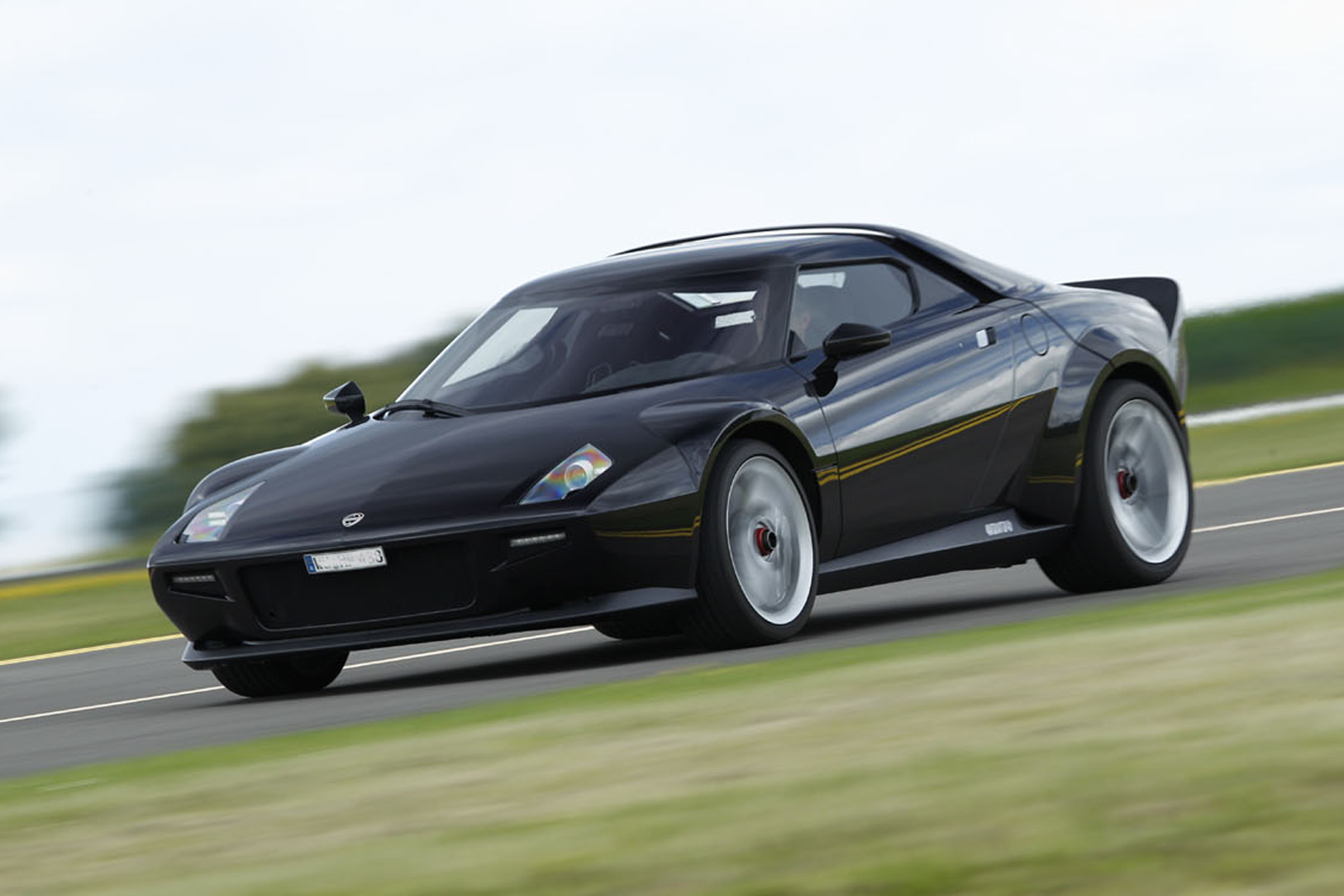 At 4181mm long, 1971mm wide and 1240mm high, it's considerably larger than the original Stratos, and is 267kg heavier, at 1247kg. These dimensions make it the same length as the Audi TT, although it's considerably wider and lower to the ground, weighing around the same as the TT 1.8.
The car's 4.3-litre V8 powers it to 62mph in 3.3sec and on to 124mph in 9.7sec, with a top speed of between 170mph and 205mph. Weight is kept down thanks to carbonfibre bodywork, while the weight split is 44% front, 56% rear.
It was commisioned by billionaire German entrepreneur Michael Stoschek, chairman of car parts supplier Brose and a rallying enthusiast. The design was penned by Pininfarina, whereas the original Stratos was the work of Bertone.
We drove the New Stratos at its unveiling in 2010 - read what we thought here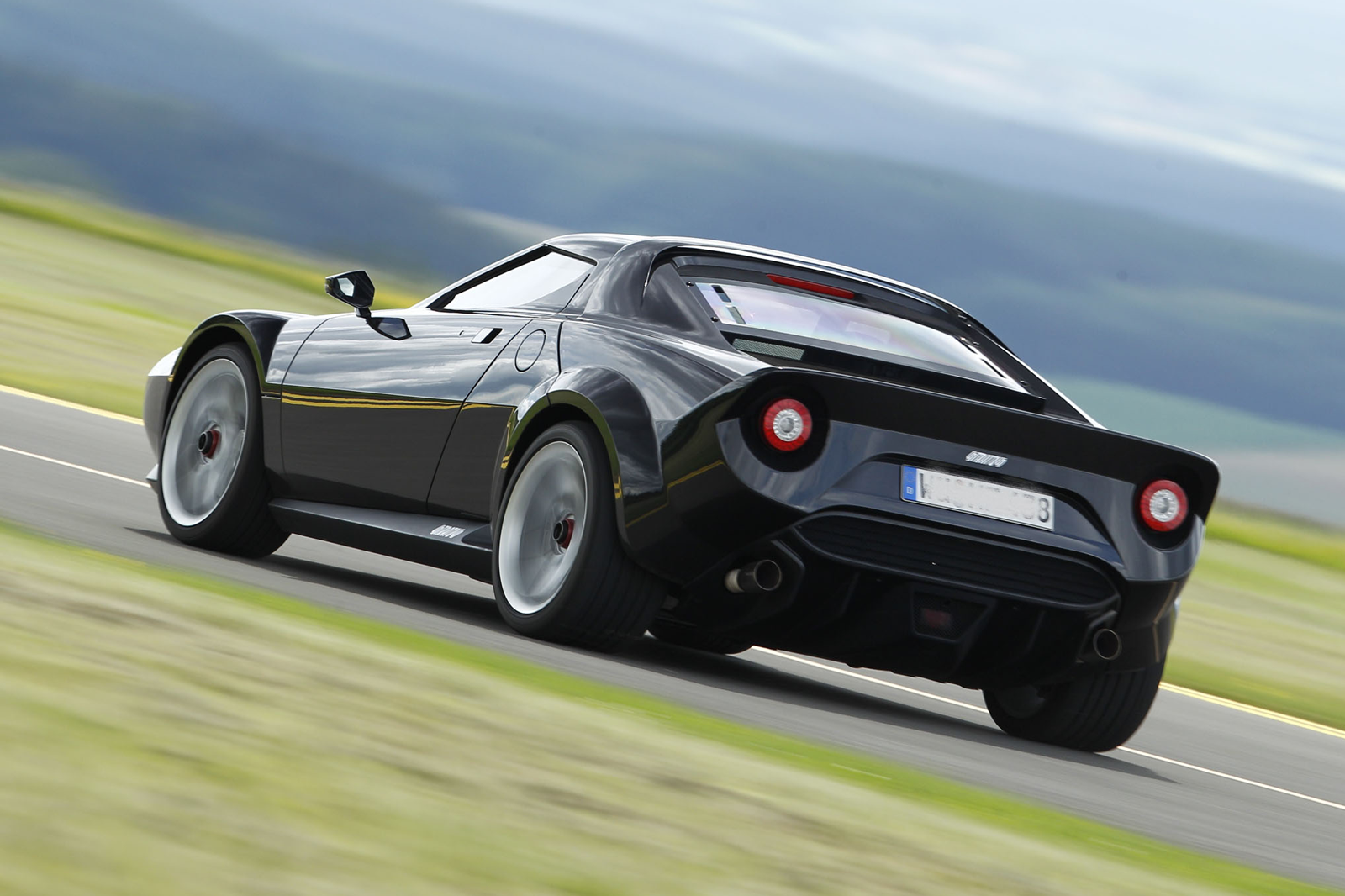 The mid-engined design features the wedge profile, semicircular windscreen, side tanks, removable front and rear servicing hoods and engine-access hatch of the original.