The Pininfarina Battista electric-powered hypercar, unveiled in full at the Geneva show, will be the most powerful road-legal car ever produced in Italy, according to its makers. 
The hypercar will have a separate motor for each wheel that, collectively, deliver up to 1900bhp and 1696lb ft. Pininfarina says that will be good enough for a sub-2sec 0-62mph time, 0-186mph in under 12sec and a top speed of around 217mph. 
The powertrain is mostly shared with the Rimac C_Two, but Automobili Pininfarina CEO Michael Perschke was keen to emphasise the technical differences between the two.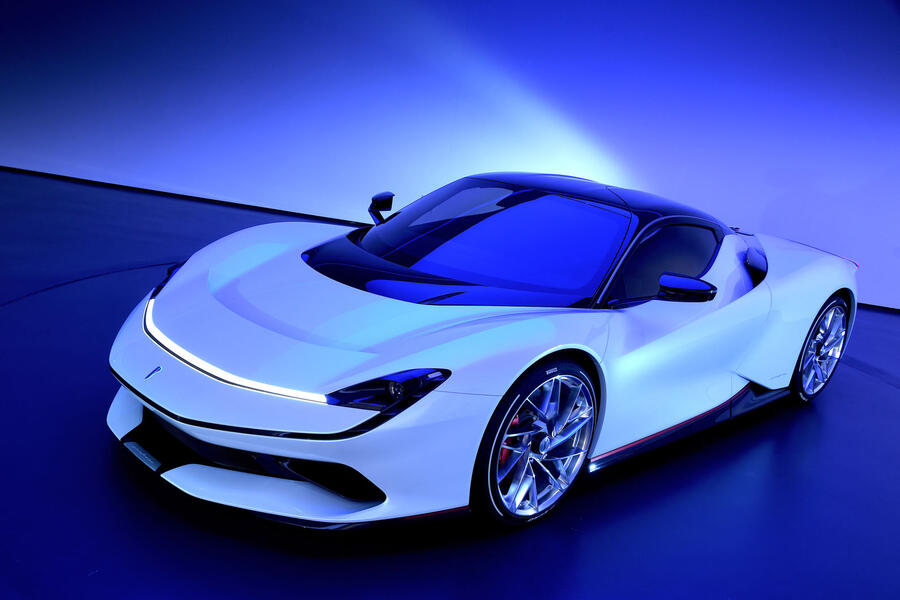 "I wouldn't compare it to something like an Audi R8 and a Lamborghini Huracán. They are technically identical," he said. "We will share probably 40-50% of the pure technical components. There is the raw skeleton of the drivetrain, but how it has been tuned – the acceleration amplitude, the drive mode characteristics – these all come from us and are very different."