BMW has previewed its plans for a luxurious new SUV to be positioned above the existing third-generation BMW X5 with the unveiling of the Concept X7 iPerformance.
On show at the Frankfurt motor show, where it is lined up alongside BMW's Concept Z4 roadster, the new six-seat SUV presages a planned production version of the X7 due to reach showrooms during the second half of 2018. It will offer the choice of traditional petrol and diesel and, as showcased by the new BMW concept, a plug-in petrol-electric hybrid driveline with a zero-emission range of up to 62 miles.
The styling of the Concept X7 iPerformance possesses clear links with BMW's earlier Vision Future Luxury Concept shown at the 2014 Beijing motor show. It has an upright stance and taut surfacing treatment providing it with a clean and contemporary appearance that the German car maker says reflects its take on the modern luxury aesthetic.
"The Concept X7 iPerformance introduces the BMW styling DNA to the luxury SUV segment. The design employs just a few precise lines and sublte surface work," explained Adrian van Hooydonk, BMW Group boss. "It has a luxurious and sophisticated feel, thanks to its understated use of forms and precise detailing."
Features such as the kidney grille, front air vents, air breather units behind the front wheel houses, brushed aluminium window surround and 23in wheels have been intentionally exaggerated on the concept. However, Autocar has been told they will be toned down for incorporation on the upcoming production version of the X7 in much the same way the detailing of the Vision Future Luxury Concept was refined before appearing on the current 7-series.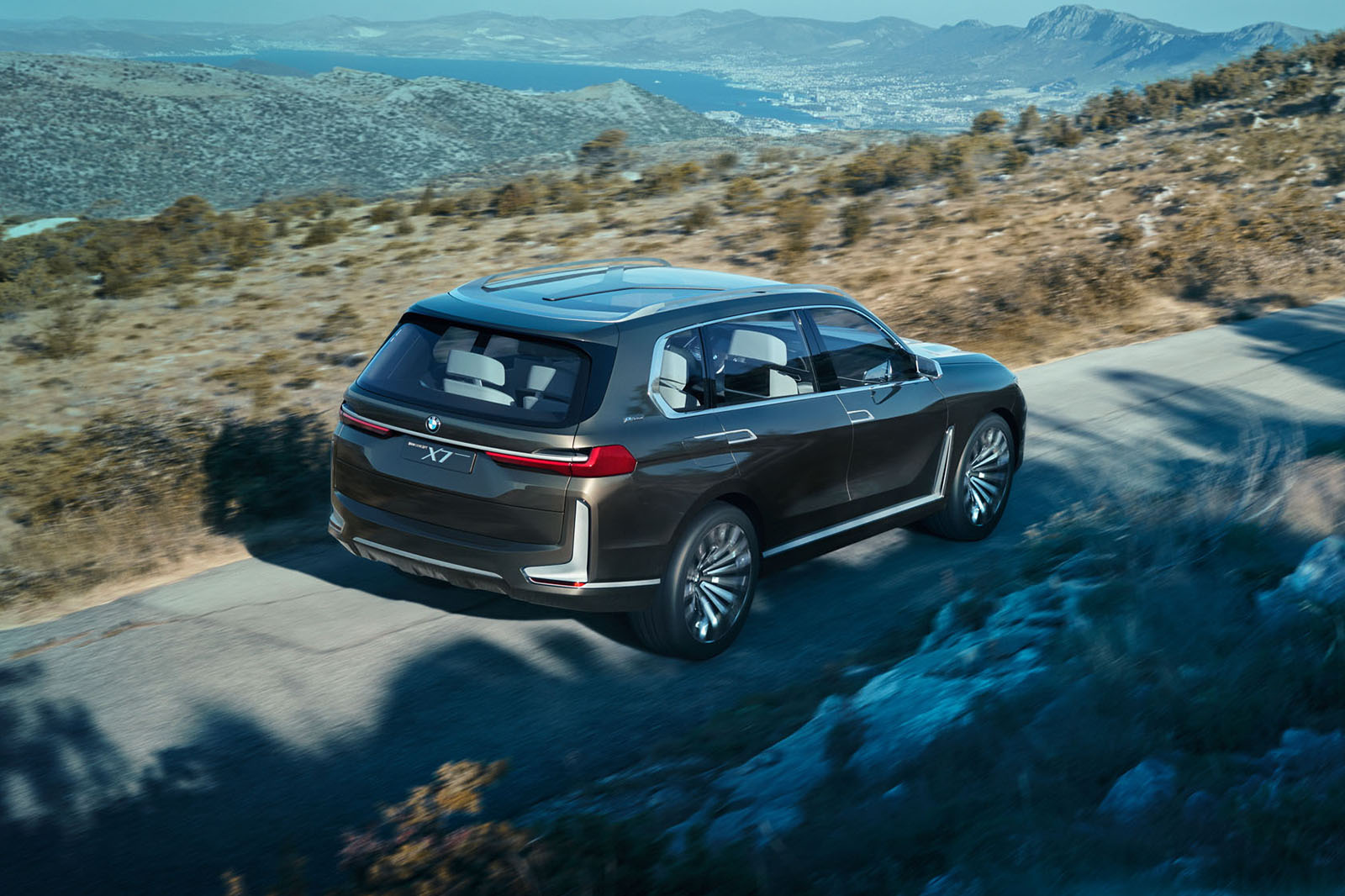 At 5020mm in length, 2020mm in width and 1800mm in height, the Concept X7 is 113mm longer, 82mm wider and 37mm higher than the existing third-generation X5. It also rides on a wheelbase that is 76mm longer than its smaller SUV sibling, at 3010mm.