BMW has revealed the Concept Z4, a preview of the German firm's third-generation roadster, at the Pebble Beach Concours d'Elegance in California.
Boasting a fresh look, new underpinnings and a revised range of engines, the two-seat soft-top has been developed 
in a joint engineering programme with the new Toyota Supra, which will be offered exclusively in coupé guise.
The appearance of the Concept Z4 comes more 
than six months before BMW plans to unveil the production version at the Geneva motor show in 2018. UK sales will be under way by the middle of next year.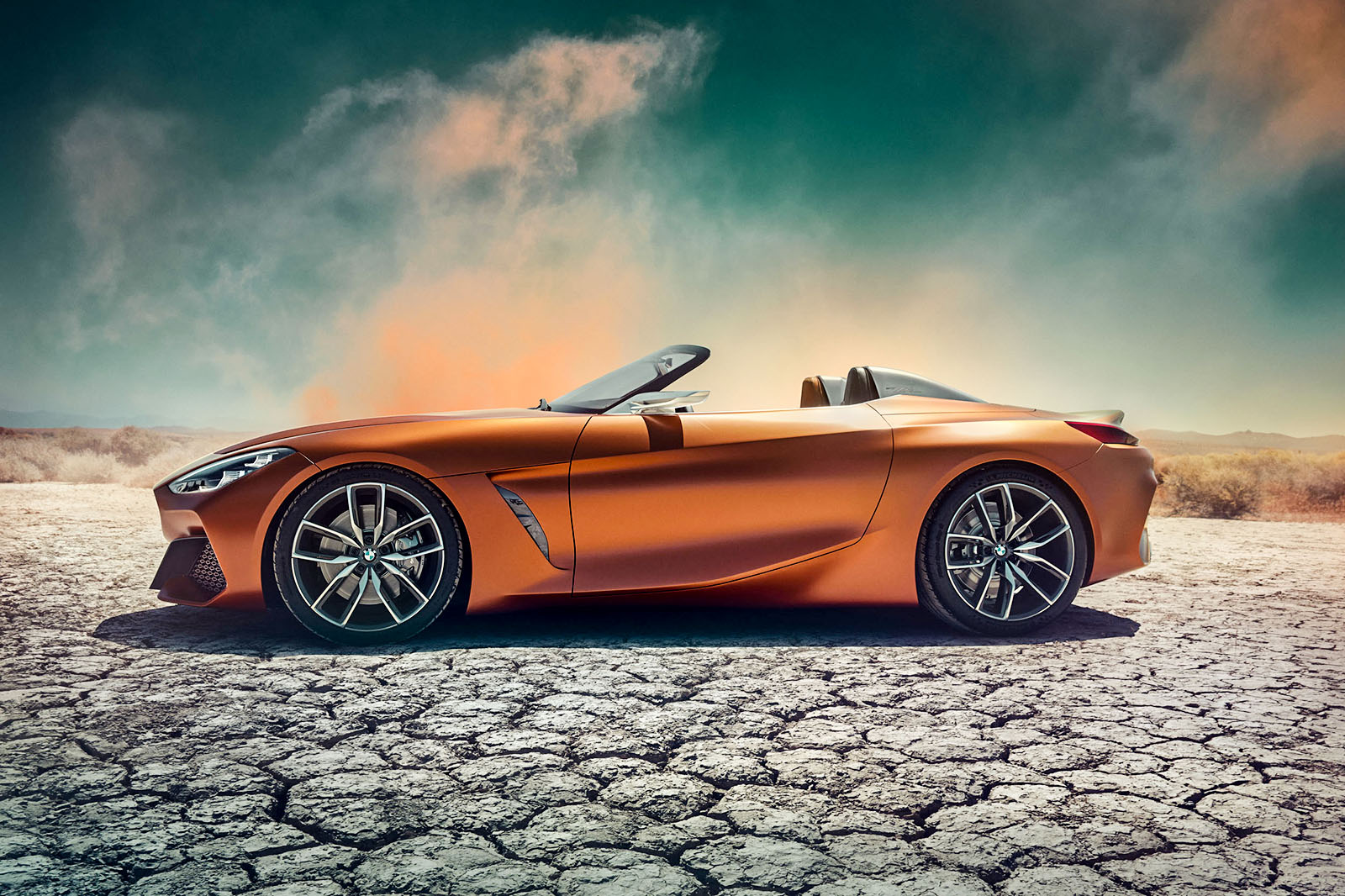 While some of the more flamboyant design features will be toned down, the overall styling and detailing of the concept is claimed to be 
very close to the production car. Design boss Adrian van Hooydonk said the car "expresses the new BMW design language from all perspectives and in all details".
The Concept Z4 is bigger than the current model, with a longer wheelbase and wider tracks. BMW rethought the proportions in a bid to provide it with a more focused look. "A shorter bonnet and crisp overhangs ensure the driver sits closer to the centre of the car than in previous BMW roadsters," said van Hooydonk. The approach signals BMW's determination to shift the Z4 further upmarket. During the car's development, BMW board members considered renaming it. However, the German car maker's naming system groups even numbers among its coupés and cabriolets, so the long-mooted Z5 badge was never seriously considered.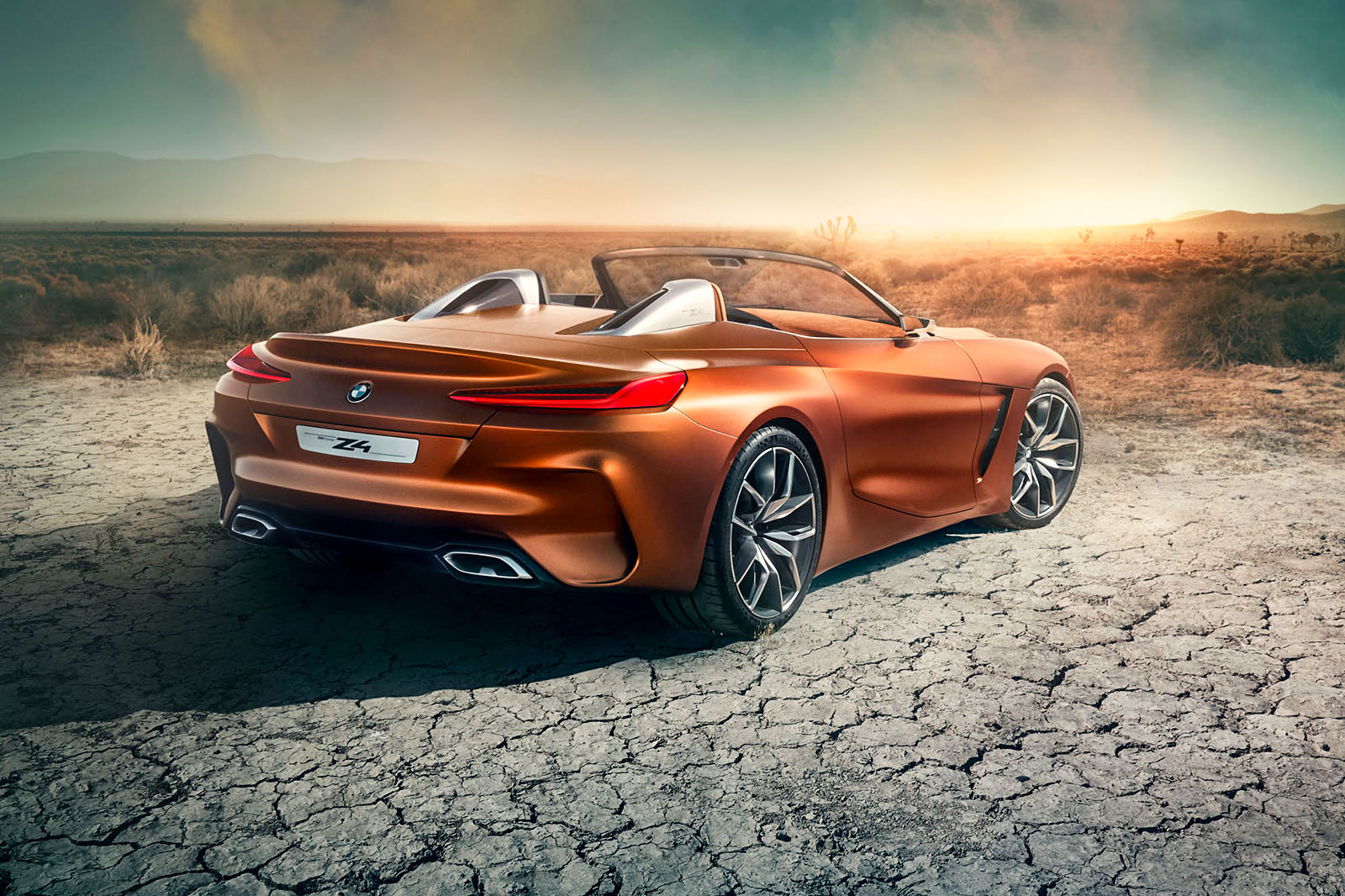 A BMW source said: "We would have had to call it the Z6. And while there has been a move upmarket, it's not quite big enough to warrant that name. In the end, we settled on retaining the Z4 name."