My reasons for choosing our Kia Sportage for a recent holiday in the Lake District speak volumes of the car's merits.
The week of mountain walking with my parents is now an annual event; previously we've used a Toyota Auris Hybrid, Subaru XV, Nissan Qashqai and Skoda Octavia. I need a car that's comfortable and frugal enough for the motorway trek from the south, sufficiently roomy to swallow three people and luggage and robust enough that we don't feel too guilty about chucking our walking gear into the boot after scaling a Wainwright or two. The high-riding Kia offered an added advantage, because while driving I could peek over the dry-stone walls that line many Lakeland lanes.
It can be hard to prepare for an area where glorious sunshine can give way to lashing rain over the course of an hour, so we needed to pack plenty of gear. Consequently, a vehicle with a 60/40 split rear seat and a good-sized boot was necessary.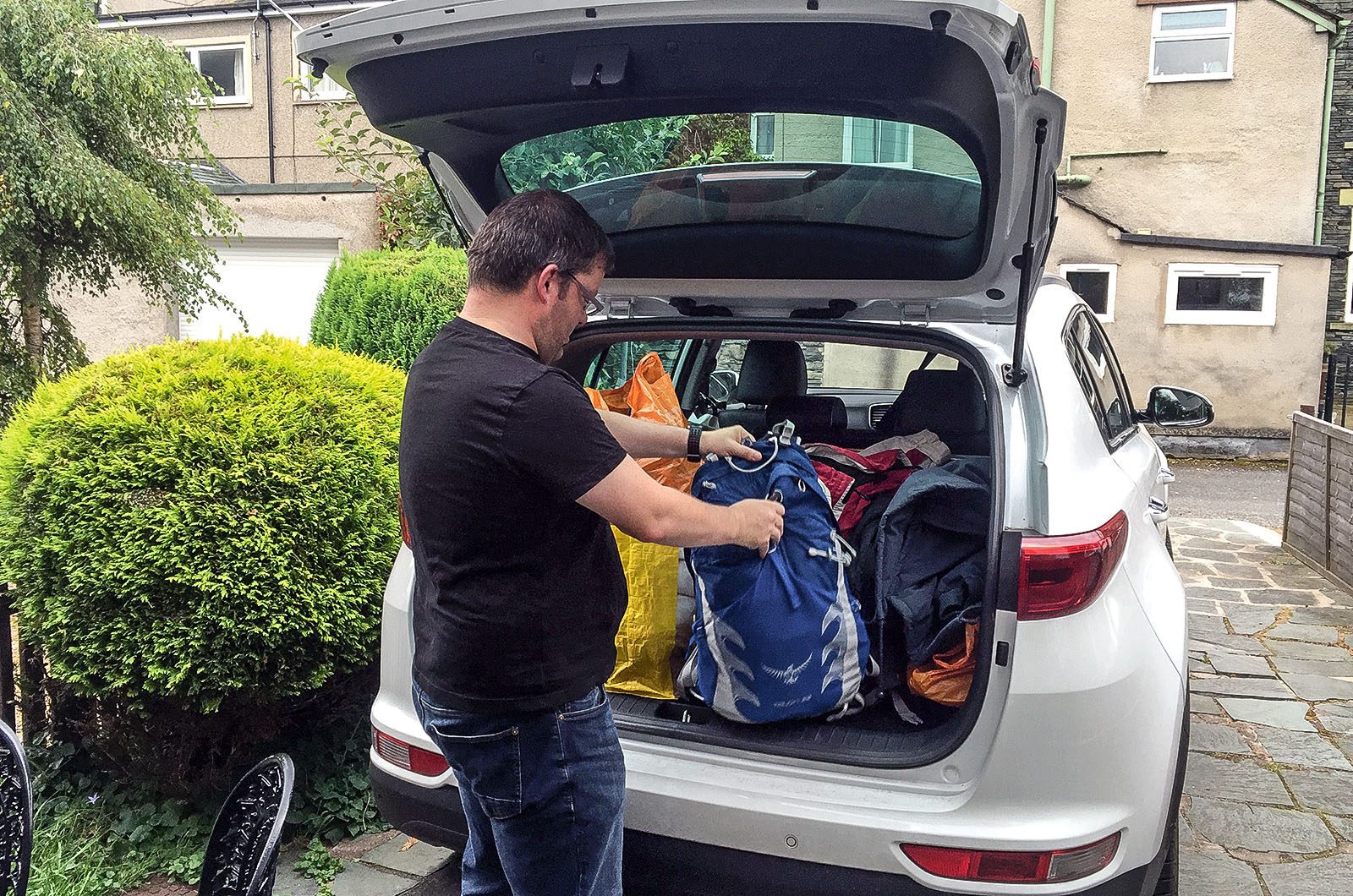 So the Sportage was almost perfect, bar some minor quibbles. Steve Cropley recently remarked on the driver's seat's "less than perfect cushion and low backrest shape". After completing the 311-mile return trip from Keswick to Basingstoke in one stint, I agree: the backrest left me struggling to get comfortable.
Another issue relates to the satnav. I know the route by heart but put it into the sat-nav to gauge our remaining distance. I didn't need the voice instructions, so I turned them off, but when starting the car after a pitstop at Knutsford Services, the female voice sprang back into life. Why can the sat-nav remember my route while the ignition is off but not my voice guidance preference?
Solving this, I admit, might be a case of RTFM (reading the flippin' manual), so if any owners have found a solution, I'd love to hear about it.
KIA SPORTAGE 2.0 CRDI KX-3
Price £27,000 Price as tested £27,000 Economy 39.7mpg Faults None Expenses None Last seen 28.9.16
Read our previous reports:
A practical design can go a long way
used Kia Sportage 2016-2021 cars for sale
Kia Sportage 1.6 GDi 2 Euro 6 (s/s) 5dr
Kia SPORTAGE 1.6 GDi 1 Euro 6 5dr
Kia Sportage 1.6 GDi 1 Euro 6 (s/s) 5dr
Kia SPORTAGE 1.6 GDi 2 Euro 6 (s/s) 5dr
Kia SPORTAGE 1.7 CRDi EcoDynamics 3 2WD Euro 6 (s/s) 5dr
Kia Sportage 1.6 CRDi 2 Euro 6 (s/s) 5dr
Kia Sportage 1.6 CRDi GT-Line Euro 6 (s/s) 5dr
Kia Sportage 2.0 CRDi KX-2 AWD Euro 6 5dr
Kia SPORTAGE 1.6 GDi 2 Euro 6 (s/s) 5dr
Powered By