Morgan will next year end production of its models built on a simple steel ladder-frame chassis, a system it introduced 83 years ago with its first four-wheeled model, called the 4/4.
In recognition of modern customers' need for greater road ability, even in traditional sports cars, the company plans to replace the outgoing models – the 4/4, Plus 4 and Roadster – with "a range of models" that will utilise versions of the light and rigid CX-generation chassis it introduced with the Plus Six early this year.
"We recognise a need for a more resolved core product that meets both our customers' needs and future legislative requirements," said Morgan CEO Steve Morris. "The advanced engineering of the new platform is a vital underpinning for the next generation of Morgan sports cars."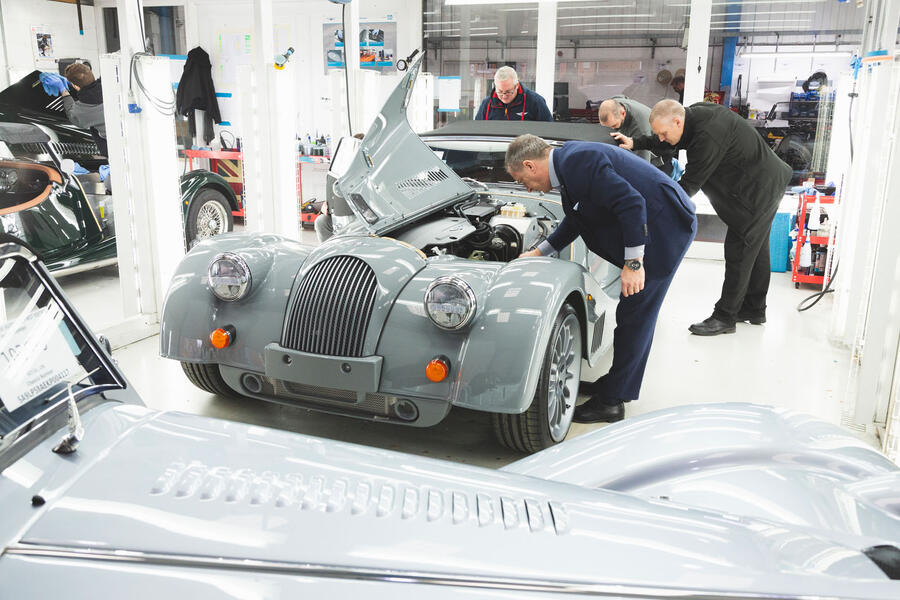 The chassis decision is part of a suite of changes and improvements that follow the purchase of the Malvern Link sports car company by Investindustrial, an Italian private equity firm that is also a major shareholder in Aston Martin.