Bentley chairman Wolfgang Dürheimer is to be replaced by Adrian Hallmark, currently strategy director at Jaguar Land Rover, according to a report published in Germany's Manager Magazin on Friday.
Hallmark to replace Durheimer as Bentley boss
Rumours of an imminent departure of Dürheimer (pictured below) from Bentley have been circulating for some weeks now, with earlier reports suggesting Audi Sport boss Stephan Winkelmann could be in line to take control of the British car maker, which, together with Porsche and Bugatti, forms part of the Volkswagen's so-called premium car division.
Opinion: How Durheimer helped fuel Bentley's growth
But while Winkelmann appears set to replace Dürheimer as president of Bugatti, Manager Magazin suggests the Volkswagen Group has selected Hallmark to head up Bentley.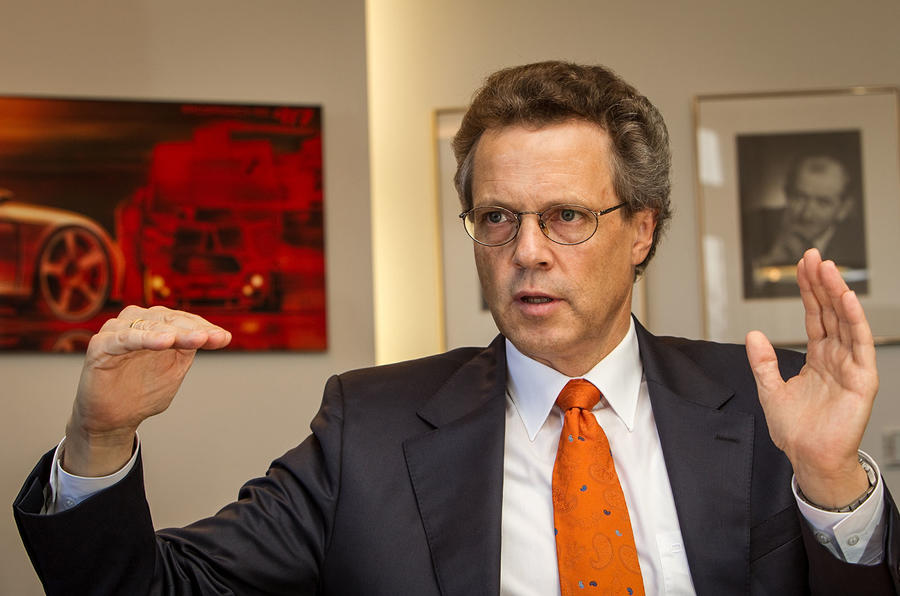 Hallmark previously served on the Bentley board in a position responsible for global sales and marketing. He has also acted as executive vice-president for Volkswagen of America and regional director for Volkswagen Asia.
The Volkswagen Group has declined to comment on the speculation linking Hallmark with Bentley.
Officials close to Dürheimer say he has already expressed a desire to step down as Bentley chairman and Bugatti president.
More content:
New Bentley Continental GT revealed