One hundred new electric vehicle chargers have been switched on across London in a bid to support the capital's growing fleet of plug-in vehicles, in particular the new electrified black cabs.
The chargers provide 50kW, enabling top-ups in as little as 20 minutes. Of the 100, 51 are reserved for use by the new LEVC TX cabs, which entered service at the start of the year.
Mayor of London Sadiq Khan (pictured below) said the new chargers "mark a big step forward in the shift to zero-emissions vehicles, which the capital desperately needs to clean up our toxic air".
Khan continued: "widespread change will not happen until a sufficient charging infrastructure is in place, allowing taxi drivers, businesses and Londoners to easily make the switch".
Last week, a group of MPs recommended bringing the UK's new petrol and diesel car ban to 2030, an advance of a decade on previous plans, and today's London announcement echoes the findings of their report.
New research published today by the WWF (World Wide Fund for Nature), suggests that halting the sale of new combustion-engined cars could reduce transport pollution by up to 30%.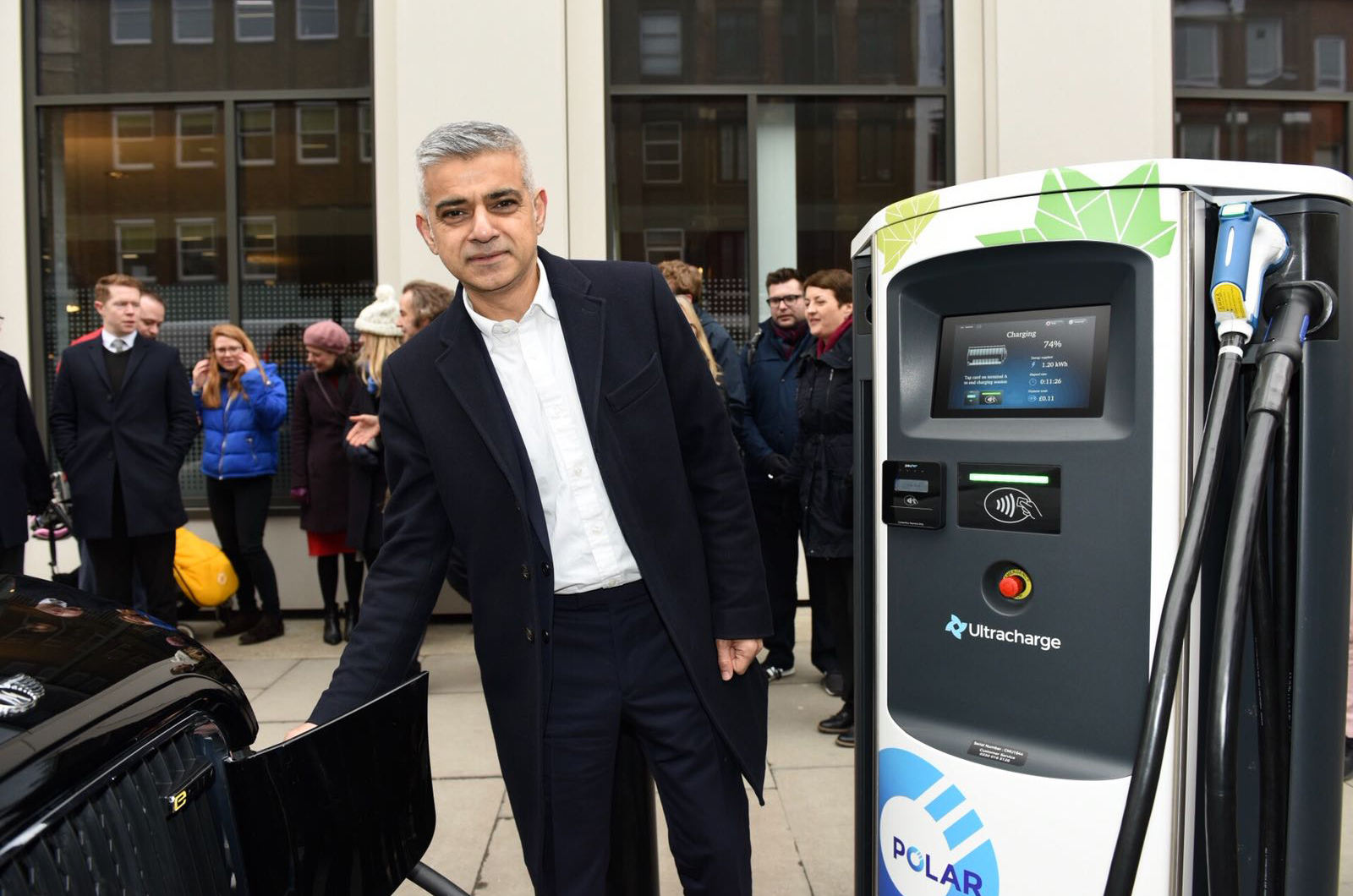 "The number of electric vehicles in London stands at 10% of the UK total [which is 118,000]," said Khan. "Alongside around 2,000 standard charge points already installed across London, at least 150 Transport for London-funded rapid charging points are set to be in place by the end of 2018, in addition to new infrastructure in residential neighbourhoods."
The existing fleet of diesel-engined black cabs is blamed for a large portion of London's NOx pollution. The Mayor's office claims that 16% of NOx and 31% of Particulate Matter (PM2.5) road transport emissions in central London are caused by these older taxis.